See that up there is a screen shot I grabbed off of KVIA's website.
The Hunt Family Foundation is advertising on the KVIA website.
I don't suppose we'll see any more stories on KVIA about how the ballpark is losing money.
And here's a screen grab of a Hunt Family Foundation ad on elpasotimes.com: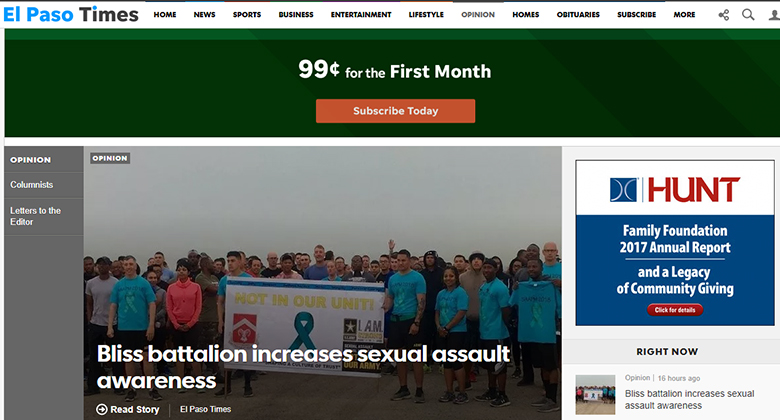 The wall between editorial and advertising in news media is supposed to be inviolable, but the proliferation of content from the internet has made times tough.
KVIA has been one of the most critical of our "captured" government. They were my trusted news source. And now what? They're on the Hunt tit?
It's all legal. It's the Hunt Family Foundation's money, and they can advertise anywhere they want. Except it's curious, isn't it, that the Hunt Family Foundation is advertising on KVIA. What market are they targeting exactly?
People who report news critical of the Hunts?