Those people promoting the El Paso Independent School District's bond issue aren't above playing fast and loose with whatever version of the truth they're selling.
Here's a graph I lifted from elpasospeak.com: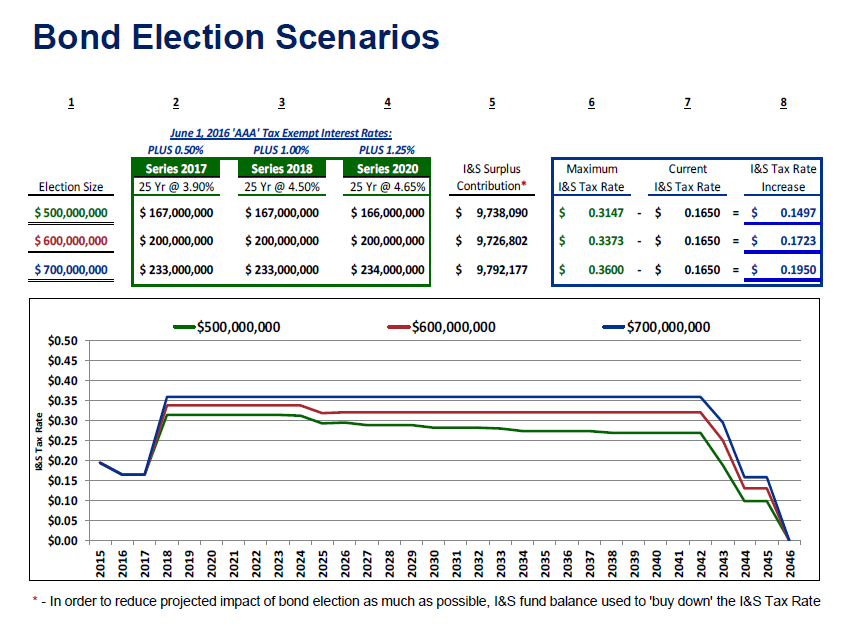 That blue line represents a bond issue of $700 million, only slightly more than the proposed $669 million bond proposal. You see it's flat, indicating no change in the tax rate.
Here's a screen grab I got of a conversation on Facebook: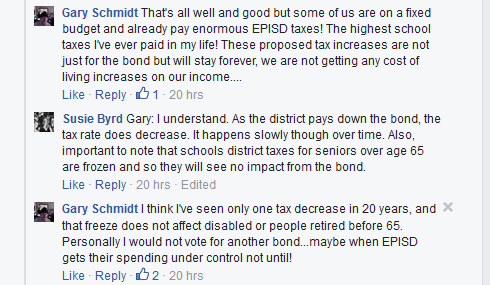 In it, someone posting as EPISD Board Member Susie Byrd says "As the district pays down the bond, the tax rate does decrease."
I guess technically it does decrease. In 2042.
Unless there's another bond issue in the next twenty-five years.
As John Maynard Keynes said, "In the long run we're all dead."