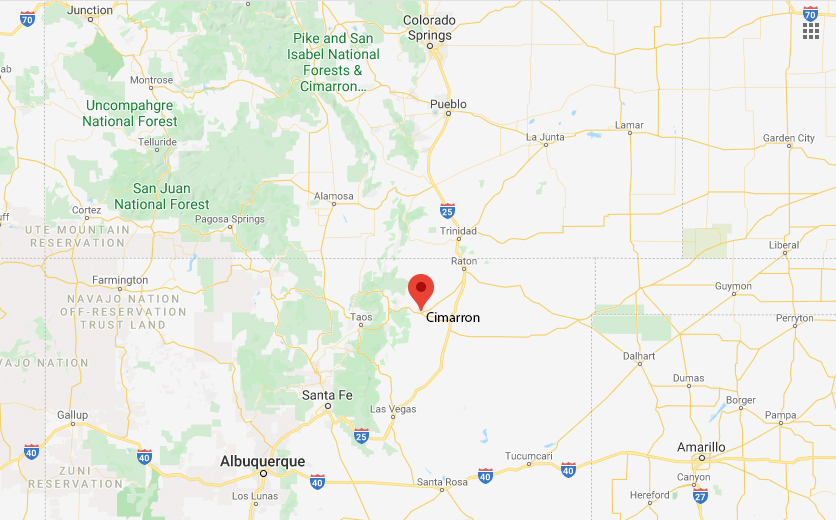 We Will Shoot the Lights Out for You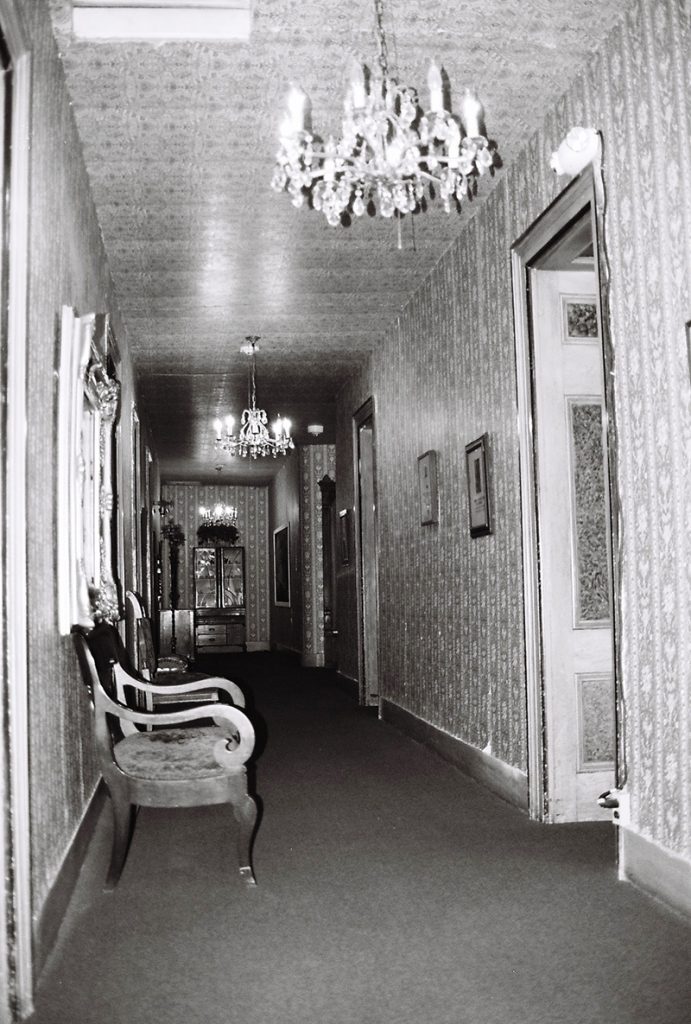 In the fall of 2005, I was driving from Oklahoma to Taos via U.S. 64 and, on a whim, stopped for a few minutes at the St. James Hotel in Cimarron, New Mexico. I immediately knew I wanted to spend some time there, but the road was calling and soon I had to be on my way. I bid the place adieu and vowed to return. Back then, I did not know that the St. James is considered one of the most haunted hotels in the United States. All I knew was what I had just read in an article tacked to a wall; that the hotel began operating in 1872, that twenty-six people had been killed in the saloon alone, and that everyone from Jesse James and Buffalo Bill to Clay Allison and Zane Grey had spent the night. As it turns out, not quite all of those claims are necessarily true, but the St. James still stands as one of the premier Wild West hotels.
In a previous piece on the ghost town of Elizabethtown, I mention Henri Lambert. Lambert, a Frenchman, had moved from Petersburg, Virginia to Elizabethtown in late 1868 to try his luck at mining. Eventually, he gave up on gold, however, and returned to his previous occupation as a chef. It has been said that Lambert was Abraham Lincoln's personal cook, but there is no hard evidence. On the other hand, it probably is true that Lambert was once presented with a severed head. More on that grim tale can be found in the history of Elizabethtown.
Lambert left E-town in 1871, moved to Cimarron (Spanish for "feral," but also meaning "wild" or "fugitive"), and in late 1871, he opened a saloon, which became known as Lambert's Place. Not surprisingly, the saloon did a brisk business, and by 1882, Lambert had added hotel rooms and a restaurant. Lambert's Place became the Lambert Inn, one of the finest hotels in the territory, and, eventually, was renamed the St. James Hotel.
Cimarron was indeed a wild place and some people certainly met their fate in or around the hotel between 1872 and 1884. Henri Lambert himself killed a man, although the death was due to the deceased, Juan Benito Archuleta, falling and striking his head on the saloon's fireplace. By the mid-1870s, legend has it that it was not uncommon to be asked, "Who was killed at Lambert's last night?" Yet it may not have been that wild. Notorious Texas gunfighter, rancher, and outlaw Clay Allison is considered to have killed the most people at the St. James, credited with two and perhaps three murders. Given the reputation of Mr. Allison, that figure seems fairly modest. Still, numerous bullet holes remain in the saloon's tin ceiling to bear witness to rough and rowdy times.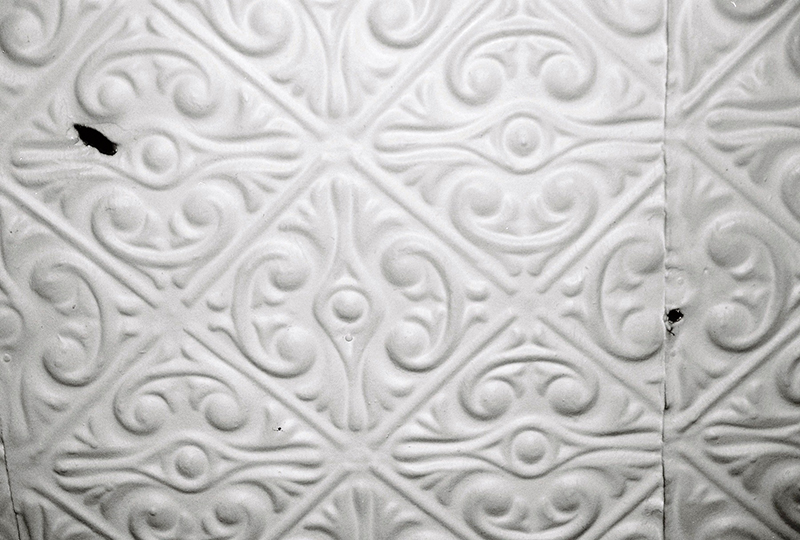 If you believe what has been written, you would think that many—if not most—of the major figures of the Wild West stayed at the St. James Hotel, and you know, that could just about be true. Yet first, it is said that Jesse James stayed at the hotel, and that may well not be true. There is no hard evidence he ever came farther north than Las Vegas, NM (with that only recorded as an apocryphal meeting with Billy the Kid), if he was ever in the state at all. Annie Oakley appears in a list of undated names reportedly hand-copied by Fred Lambert, Henri's son, from the hotel's 1872–1885 registers (the originals through 1880 have since disappeared; the rest went to Oklahoma) along with other members of the Wild West Show, including Buffalo Bill Cody. Annie would have just been joining the show by 1885, while Buffalo Bill is said to have gone on to become a personal friend of the Lambert's. Clay Allison most certainly stayed many times, leaving some bodies behind to prove it. Bob Ford, the guy who shot Jesse James, appears in the register, too. Ford is sometimes credited with shooting a man named Bill Curren in the St. James in 1882, the same year he shot Jesse, although he may not have actually killed Bill. After all, there had been a poker game earlier that night that also included Dick Liddil, one of the last men left standing from the James-Younger Gang.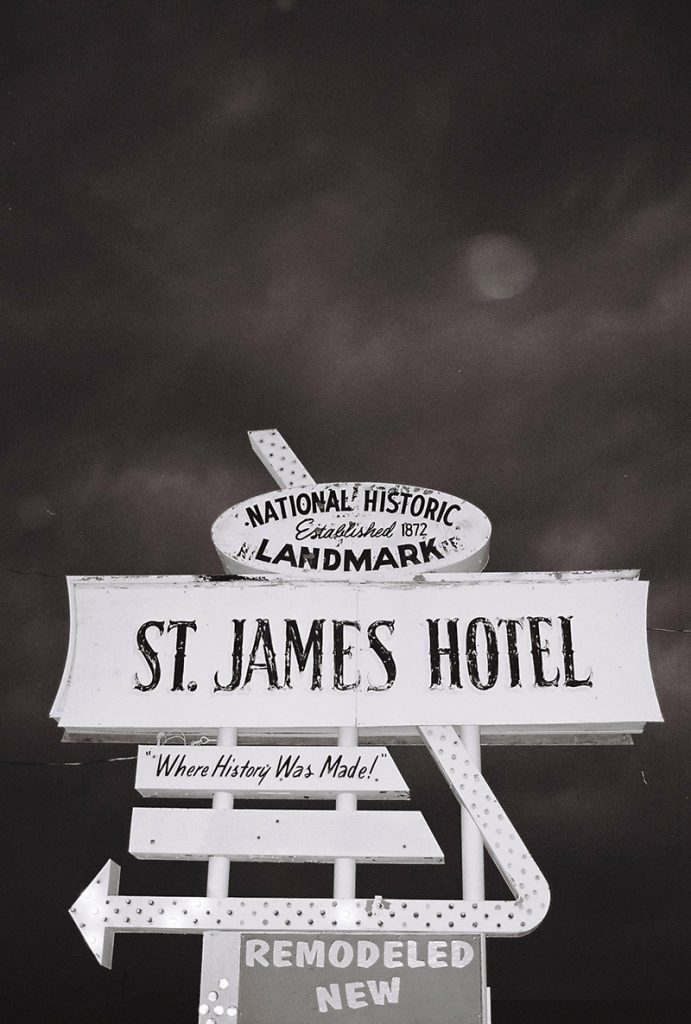 Other figures like Black Jack Ketchum, Wyatt Earp, and Doc Holliday were also there. Fred Lambert noted that the entire Black Jack Ketchum Gang stayed in the 1890s under assumed names. Wyatt Earp, his brother James, their wives, and Doc Holliday would have been right on the front doorstep of the hotel while traveling the Mountain Route of the Santa Fe Trail to Las Vegas, NM, in 1879. In the early twentieth century, Zane Grey definitely spent time at the hotel, writing some of Fighting Caravans in room twenty-two.
It is useful to know who really stayed at the St. James Hotel so that, in the event of a haunting, you can better guess whose ghost you are dealing with. So Jesse James is not likely, but Henri's first wife, Mary Stepp Lambert, who died in the east wing in 1881, is possible if you are in room seventeen and there is suddenly an overpowering scent of rose perfume. However, the most interesting spectral figure at the St. James may be Thomas James (T. J.) Wright, who was reportedly killed upstairs in the hallway following an evening of gambling. One story has Lambert himself shooting Wright in the back as Wright walked away after Lambert had gambled (and lost) his entire hotel to T. J. That is almost certainly inaccurate, but whatever the case, Wright was dead at the age of twenty-two. Now Wright's violent spirit is said to occupy his old room: number eighteen. So many guests have reported being tormented by T. J's ghost—some claiming to have been physically hurt—that room eighteen is now padlocked and guests are not allowed inside. The bartender said that he sometimes goes up to the room and has a glass of whiskey, leaving one behind for Mr. Wright, as well.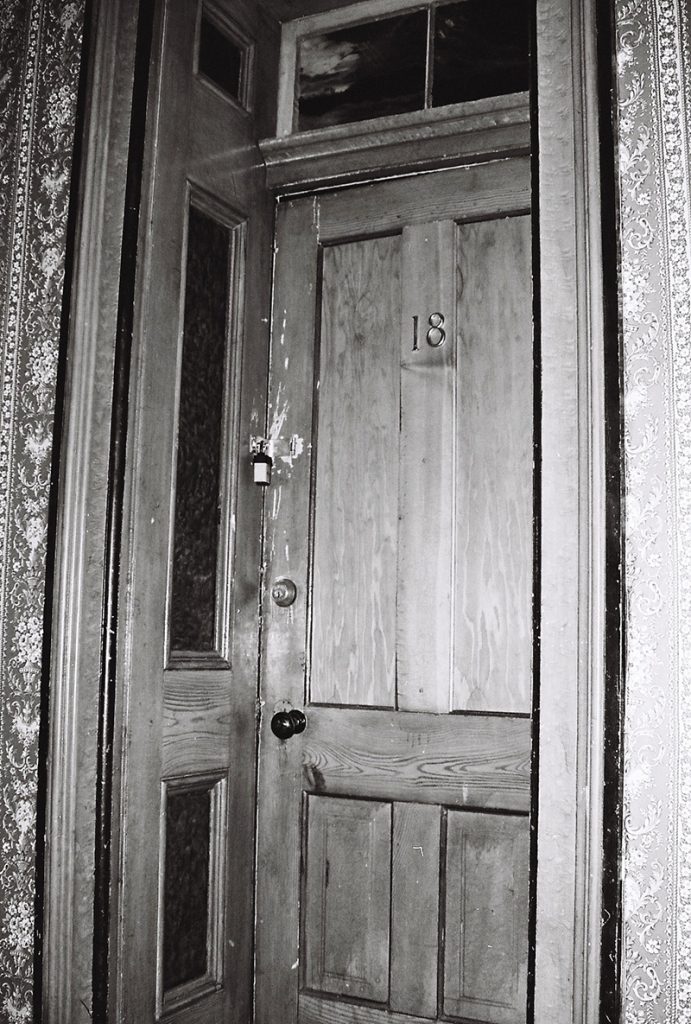 I have to say I slept very well in room seventeen. In the morning, I peeked through a crack in the door to get a look at room eighteen. I could see some torn wallpaper with holes showing through the plaster and plenty of dust. Whatever is going on, that room has not been used for a while.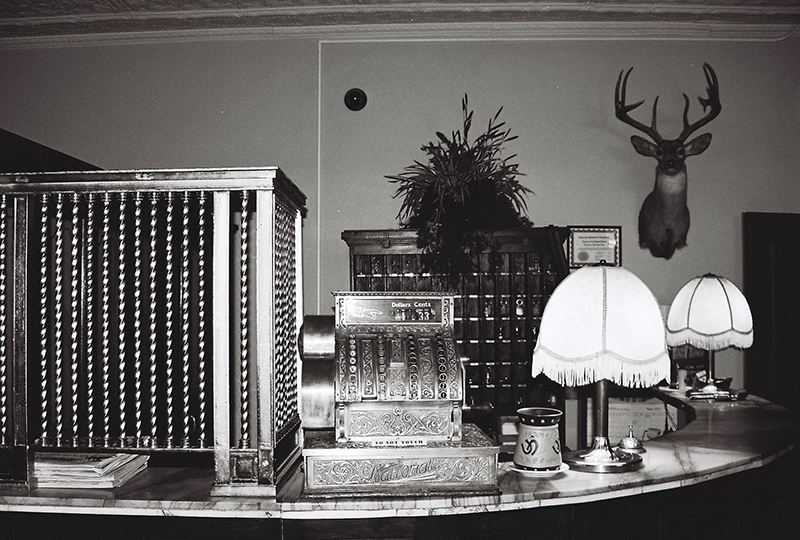 The St. James hit hard times when the railroad cut off traffic along the adjacent Santa Fe Trail and the mines began to close. The hotel was bought and sold many times, and by the mid-1980s, it had fallen into disrepair. Yet in 1985, the St. James was restored, and after some additional work, today it is in excellent vintage condition. You can also stay in the annex wing, built in the 1960s but still reportedly good and haunted, and dine at the large restaurant and bar. The old place is once again the liveliest thing going in Cimarron.
City of Dust contributor John Mulhouse's book, "Abandoned New Mexico: Ghost Towns, Endangered Architecture, and Hidden History" will be published on August 29, 2020 by Fonthill Media. Pre-orders are available at Barnes and Noble and Amazon.com.