You may ask yourself, "What are we going to do about the direction the City of El Paso is headed?"
Well, not everyone thinks that mounting debt, higher taxes, and welfare for the ruling class is a bad thing here in El Paso. This weekend I exchanged comments with someone over there on David K's Refuse the Juice blog.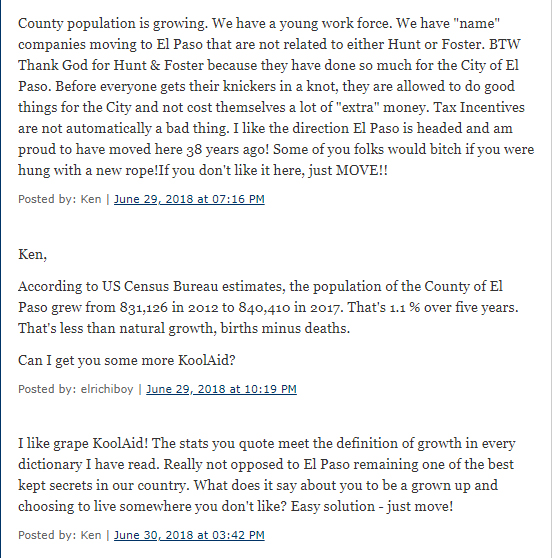 So there you go. If you don't like being raped by local government on behalf of the wealthy looking for a handout, you can always leave El Paso.
Or, you could vote to change things.