This post originally appeared on 21 February 2020.
In 2012, the City of El Paso began implementing a strategic plan to foster economic development in the area. According to the plan, a vibrant downtown will attract industry, improve our quality of life, and keep our sons and daughters from leaving town in search of better jobs.
In the ensuing eight years, the City of El Paso and private investors have invested hundreds of millions of dollars in downtown, and diverted a significant part of the city's billion dollar budget, through tax incentives and Tax Increment Reinvestment Zones, with limited results.
The City would have you believe that the meager results they've achieved are enough.
Last Monday, at a Special Meeting of City Council, some members of City Staff gave a presentation titled The Power of Our Strategic Plan: El Paso Transformational Results.
You shouldn't be surprised to find out that the presentation was heavily focused on downtown. That's where the City has been focusing its efforts for the last eight years.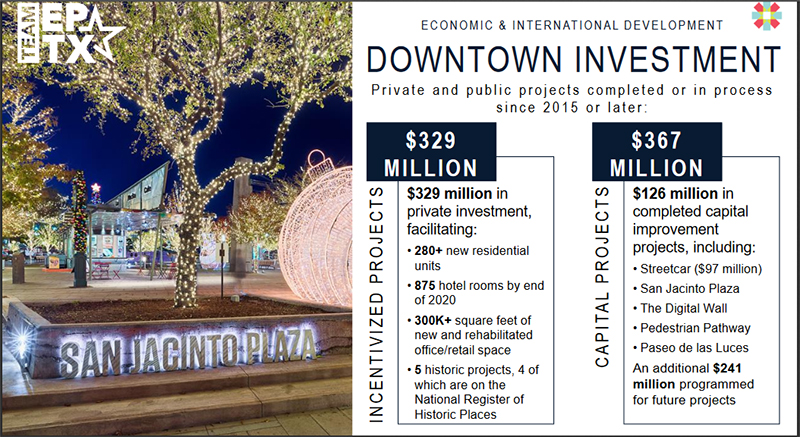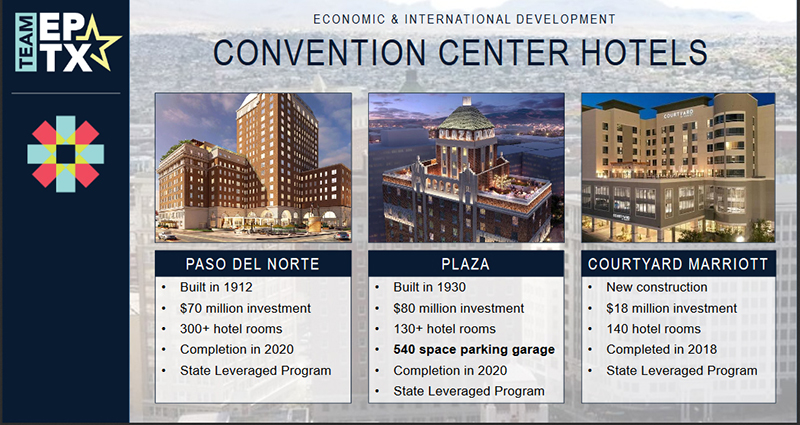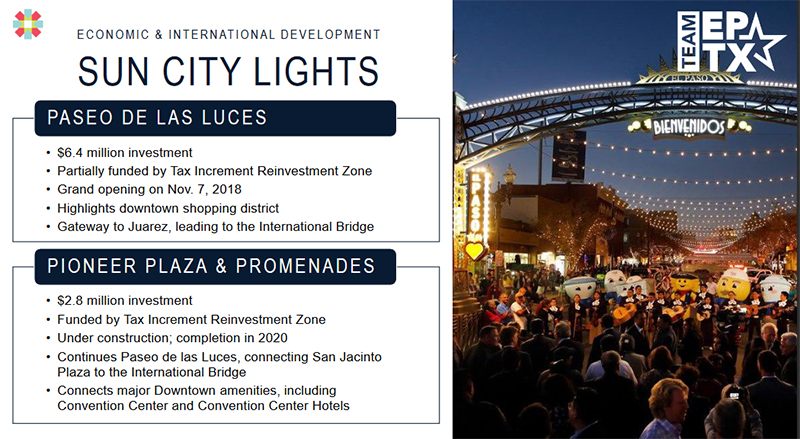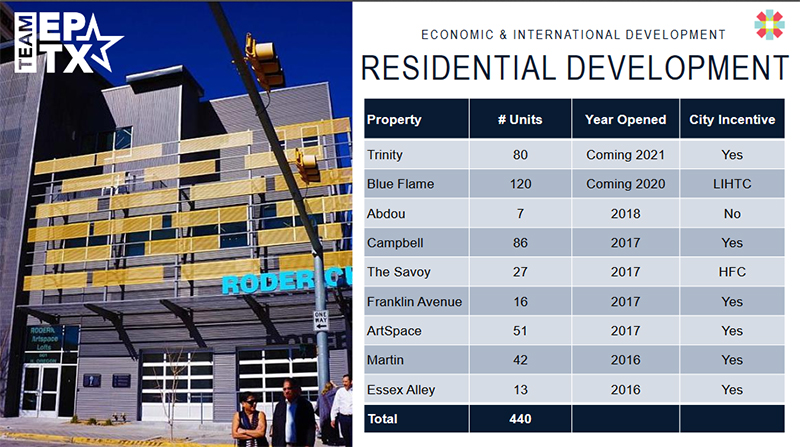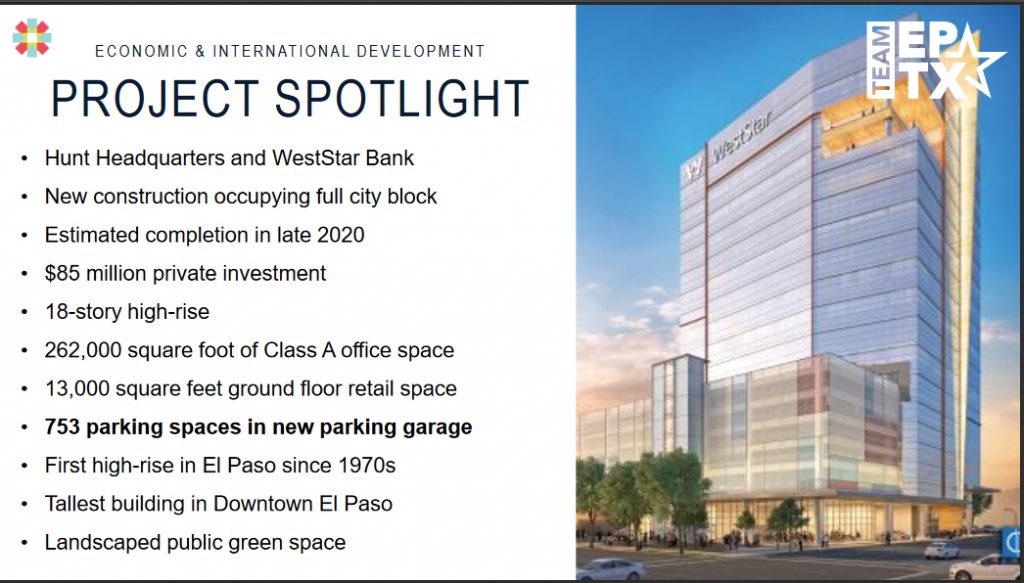 Maybe you're thinking that all those new projects downtown are good because those new property tax revenues will help lower the ridiculous property taxes you pay on your house.
Au contraire, you silly taxpayer.
Downtown is covered by Tax Increment Reinvestment Zone 5, which means that any increase in property tax revenues downtown is money that stays downtown. Any increase in property tax revenues from downtown doesn't go into the City's General Fund, the money that the average taxpayer pays for fire and police protection, or street maintenance, or the City's ever expanding budget. The TIRZ 5 Management Board gets to decide what to do with that money.
They can, for instance, decide to make South El Paso Street look like a used car lot, with those strings of bare bulbs hanging across a street that's mostly empty after seven at night.
Not that there's anything wrong with used car lots.
Right now, the City's Economic Development efforts are so unbalanced that downtown El Paso looks great, but streets in my neighborhood, and probably yours, are pitted with potholes.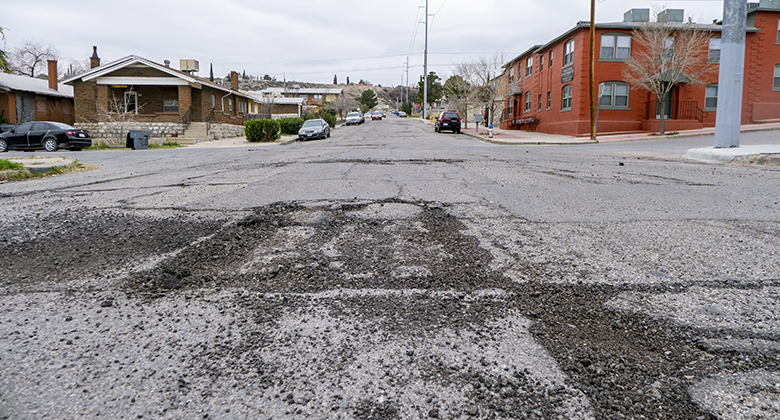 But that's part of the City's Strategic Plan. The successful part.
Sure, downtown looks great. If you take all you can squeeze out of a billion dollar budget and throw it at downtown, you can make downtown look great.
But what about the rest of us?
We have the highest property tax rates in the country, and are streets are crumbling. We have more debt from Certificates of Obligation, debt issued by our City Government without voter approval, than any other city in Texas. We have the highest electric rates in the State of Texas, and City Council let the El Paso Electric Company add a punitive minimum charge to any ratepayer who puts solar panels on their roof.
El Pasoans make, on average, 31% less than other workers in Texas.
If the goal of the plan was to attract industry and stem the exodus of El Pasoans for greener pastures, then the plan is a failure. Downtown isn't even especially vibrant. There's certainly less happening downtown now than there was fifteen years ago, before they moved the bus stops.
If El Paso's Strategic Plan is working, that just shows that it was never supposed to work for you.