Yesterday City Council overrode Mayor Margo's veto, allowing the city to raise tax rates for the third year in a row.
You can read the story on KVIA here.
In an earlier story on KVIA, the Mayor claimed he was being fiscally responsible.
In his veto letter, Margo said the city had implemented significant tax increases each of the past two years and said a third straight year of increases would "go against basic fiscal oversight and restraint."
Representative Sam Morgan supported the Mayor's veto. Dr. Morgan said a "scientific" survey of his constituents revealed that 56% would accept fewer city services in exchange for lower property taxes.
Representative Henry Rivera also voted to support the veto, without comment.
Coincidentally, Mayor Margo and Representatives Morgan and Rivera are all up for reelection next year.
Do you suppose Mayor Margo and Representatives Morgan and Rivera have ever been to a restaurant?
Do you suppose that, after they've ordered and eaten, that when they get the bill, they refuse to pay it, on the grounds that paying for the meal would "go against basic fiscal oversight and restraint"?
The Fiscal Year 2019 Capital Improvements budget included $86,794,642 in Certificates of Obligation by their reckoning, and $88,081,081 that City Council approved since 2017 by mine (but what's a million dollars between a taxing authority and the taxpayers?).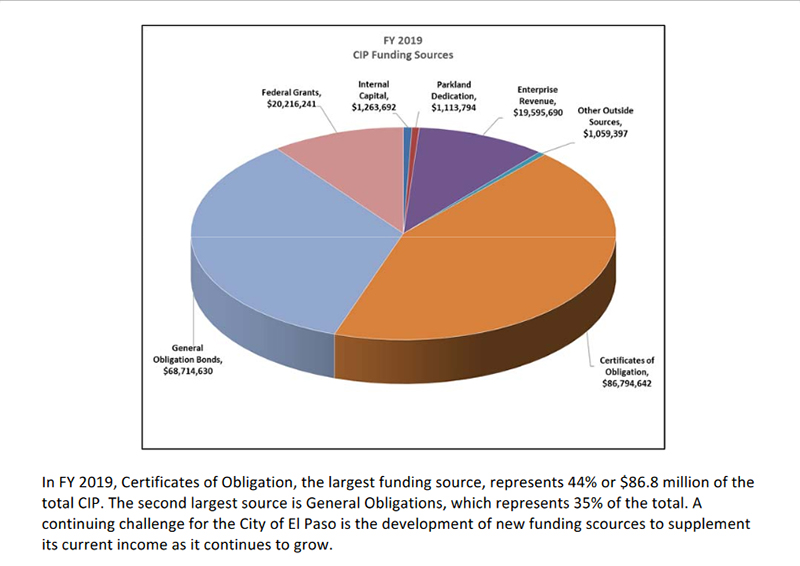 Certificates of Obligation are debt that the City enters into without voter approval, because City Council knows what's good for us.
If you own a restaurant and Mayor Margo or City Representatives Morgan or Rivera come in to eat, you should make them pay up front, because you never know when their fiscal conscience will strike them, but it will probably be after dessert.