The good news is that Stanton Street is open for two-way traffic north of Schuster.
The bad news is that traffic is about as good as it's going to get. One lane, each way. They haven't striped the bike lanes in yet, but they've started to put the little islands in for those brave souls who will be riding the trolley.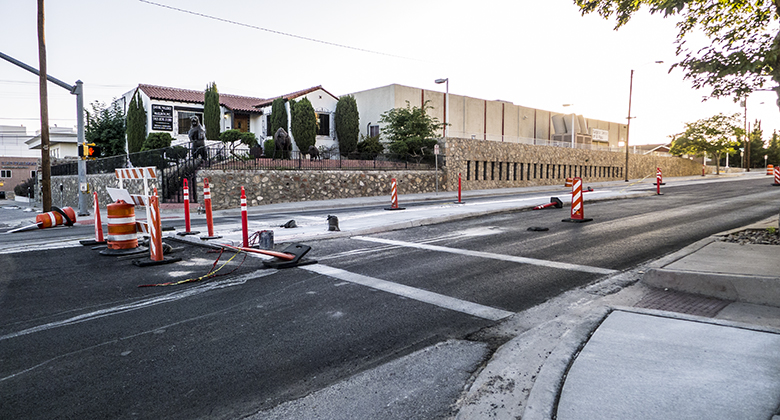 I paced it off, and the space between the islands and the curb is about twenty feet. They're going to cram a car lane and two bike lanes into those twenty feet, and I think it'll feel like my pants waist after Thanksgiving dinner.
The PR guys are calling it a "complete street," but I think they forgot the bridle path.