This weekend is the JRZ Music Fest in Juarez.
On Friday the headliners are Cafe Tacvba. On Saturday it's Los Tigres del Norte.
Here's the rest of the program.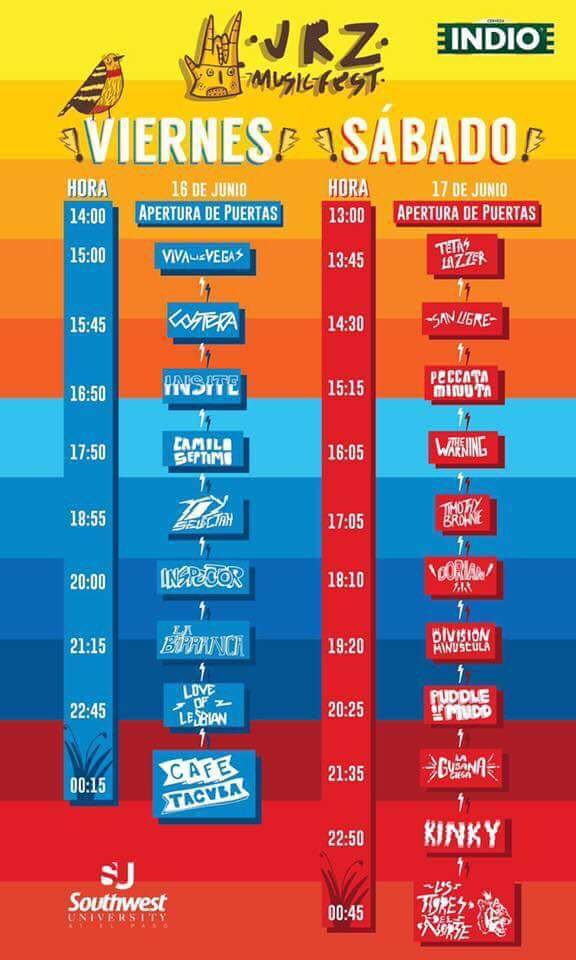 Three weeks ago the municipal government in Ciudad Chihuahua fined Los Tigres 500,000 pesos (about $30,000 U.S.) for singing narcocorridas. The promoter, in his defense, told the government, "That's all they play."
Here they are singing La Granja, a metaphor for the social and political condition in Mexico.
Check it out.