In the Shadow of the Buffalo Hunters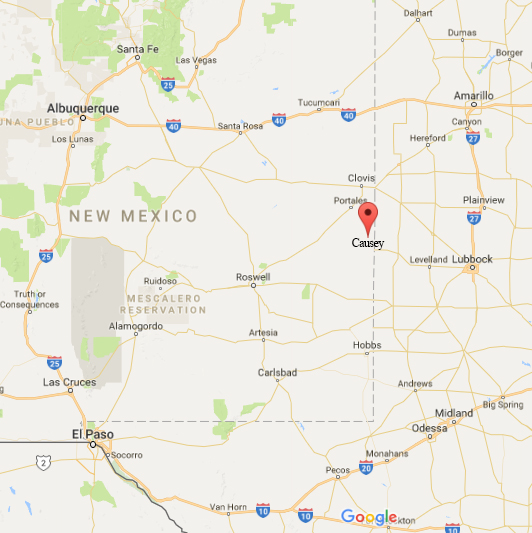 There are some towns out on the eastern plains of New Mexico, not far from the Texas state line. A few of these aren't absolute ghost towns in the sense that the populations range from perhaps a couple individuals to around 70. But they're all pretty obscure. So obscure, in fact, that in many cases all I can find on them, historically-speaking, is what Robert Julyan has to say in The Place Names of New Mexico. But, to me, these are fascinating, picturesque, and photogenic places, each persisting as best it can, whether populated or not, on the lonesome, windswept prairie.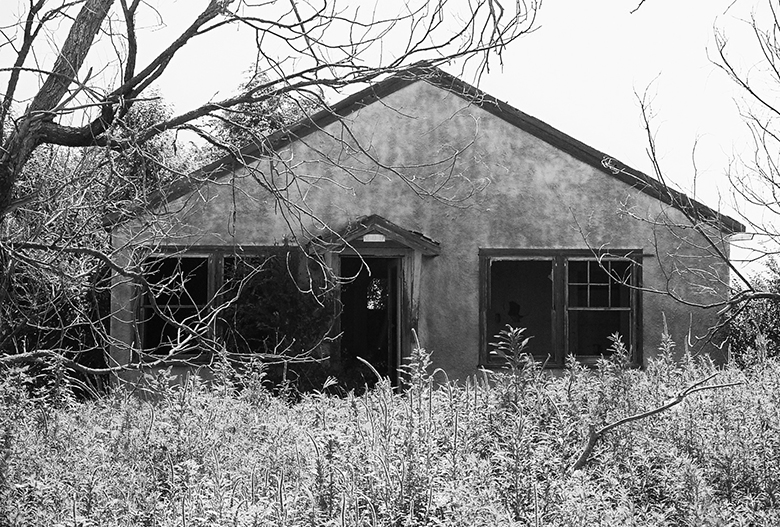 Like Causey, New Mexico, located in Roosevelt County at the crossroads of NM 114 and 321, 35 miles southeast of Portales and about a mile from Texas. Despite some previous conjecture that the moniker was intended to flatter a railroad VP and get a line through Causey, it now seems agreed that the town was named for at least two of the Causey brothers, T.L. "George" and John. The brothers were buffalo hunters, working in the southeastern part of the state and George, in particular, established a reputation for being one of the most successful in the history of the American West. Estimates by outside observers put the number of buffalo he personally killed at around 40,000. One of George's hunting companions, George Jefferson, known as "Old Jeff," said "Causey killed more buffaloes in one winter…than Buffalo Bill Cody killed in his entire lifetime."
The problem with shooting that many buffalo is that eventually you run out. Of course, that's how it went and, after hunting through the 1870's, by 1882 Causey had shot the last of the wild buffalo on what is known as the Llano Estacado, or "Staked Plain," of eastern New Mexico.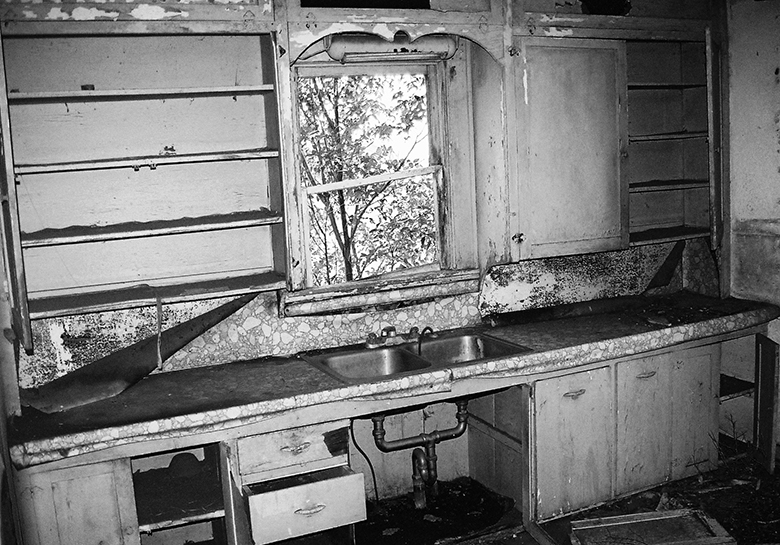 While George Causey generally operated to the south, the town of Causey is on the west central part of the Llano Estacado, one of the largest tablelands in North America, the majority of which is in northwest Texas. Coronado had this to say upon stumbling onto the Llano in 1541:
"I reached some plains so vast, that I did not find their limit anywhere I went, although I traveled over them for more than 300 leagues…with no more land marks than if we had been swallowed up by the sea…there was not a stone, nor bit of rising ground, nor a tree, nor a shrub, nor anything to go by."
To translate for those of us no longer using leagues, Coronado covered more than 1000 miles.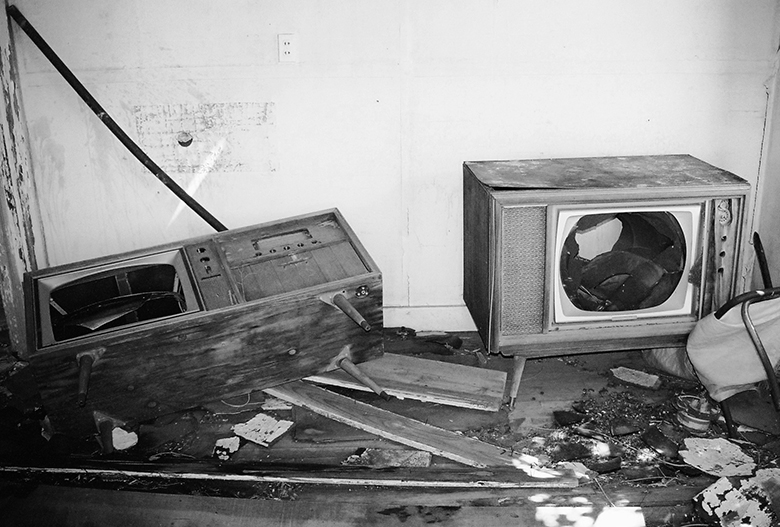 Thus turning to ranching on the Llano, George Causey established himself south of Lovington, maybe 60 miles from present-day Causey. Mr. Causey promoted the suitability of eastern New Mexico for ranching and farming and, as one of the earliest settlers in the area, opened it up for those who followed, not least by being the first to discover the rich supply of groundwater in the region.
In 1902, Causey was thrown from a horse during a mustang round-up, badly injuring his spine. After traveling all over the country depleting his finances in a failed effort to find medical relief for his severe headaches, and increasingly disenchanted with the rapidly changing West, Causey sold his ranch to pay off debt, married his nurse, and moved near Kenna, 30 miles southwest of the town that bears his family name. He shot himself in his bed on May 19, 1903, his body discovered by his nephews, Vivian and Ralph, who'd heard the report of their uncle's gun. I don't know if the town of Causey had been established by that time or not; the post office didn't open until 1907.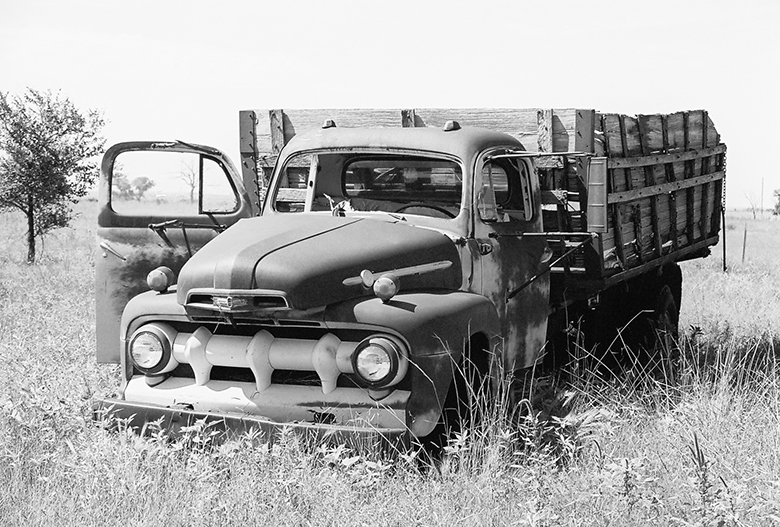 The earliest date I can put on Causey is 1907, when the post office opened. It remains operational to this day. The townsite was actually moved by Ezra Ball sometime after WWI and is now three miles north of where it was first established. These days you will find some well-kept homes and a few residents. The population as of the 2000 census was 52 and I imagine that's decreased a little. There is also the ruin of a massive WPA-built school which is collapsing and disappearing into the overgrowth. It was surprising to me that such a large school existed in Causey, but F. Stanley reported in "The Causey (New Mexico) Story," published in 1966, that there were at least 150 students attending the school in 1942. That's more than I would've guessed. Here's a taste of how things were back then:
"The Causey school has over fifty in high school and over one hundred in grade school, Supt. L. E. O'Hare stated last weekend. The attendance has been good. The school board has not decided when it will dismiss school for crop gathering, but Supt. O'Hare is of the opinion it will be about the first of next month. There have been no resignations of teachers so far." (Sept. 7, 1942) The school is pictured below.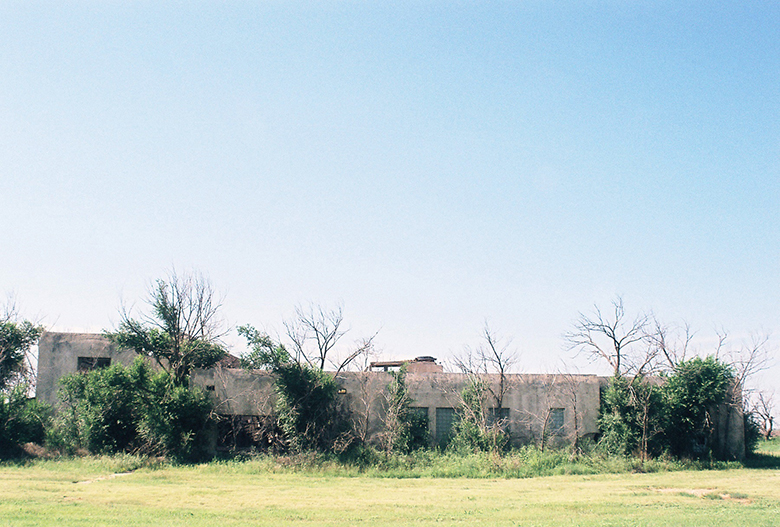 Also, in 1960, the senior class was said to have visited the "Insane Asylum" in Las Vegas, NM as part of a long field trip. I wonder if the kids lobbied to put that on the itinerary.
Stanley himself said of Causey that, "The most surprising thing is the school system and the fire house, worthy of larger cities." He went on: "Time is unimportant to the teachers. They give so much of it to the school. Many a trip took me through Causey and teachers would be noted at their desks far into the night. There may be a thousand reasons for this; there may be none save that they love their work."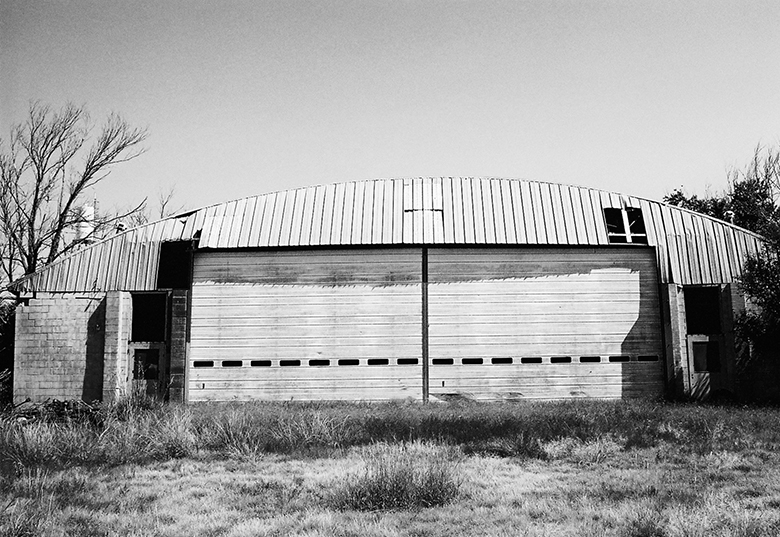 Next to the school is a massive metal, armory-like structure with a caved-in roof. I've heard this was the school gymnasium and also held the agricultural shops. Someone else told me they'd played basketball inside the school, which would indicate the gym was there. Heck, maybe there were gyms in both places. (UPDATE: There were two gyms! I've been told the bigger was the "New Gym," probably built in the mid-to-late 1960's. However, it may not have been used as such for long because the school closed sometime in 1970-1971.) Inside the armory were a couple bedraggled pick-up trucks and the first abandoned semi tractor I've ever seen, now crushed under the huge roof.
F. Stanley noted in 1966 that, "Causey had a long, hard road to travel, but it has made the grade and the future looks good." It is referred to as "one of the business centers of Roosevelt County," with a population of 234 as early as 1920. Like so many small towns, the future Stanley spoke of appears to have, in the end, been at least as hard as the past.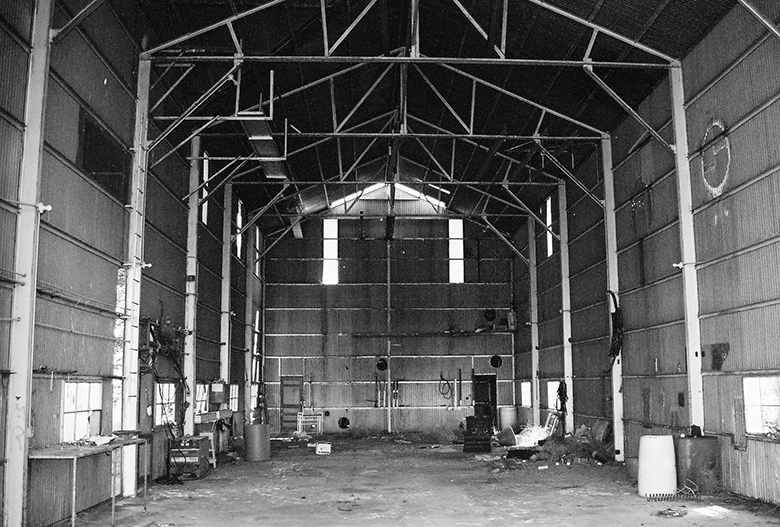 Information for this post came from the aforementioned The Place Names of New Mexico, as well as F. Stanley's long out of print "The Causey (New Mexico) Story." Some biographical information on George Causey can be found at the Texas State Historical Society and High Plains Yesterdays. Wikipedia will give you demographics. If you get really into George Causey and the Llano, you will want to read Cowboy Life on the Llano Estacado, written by his nephew, V. H. Whitlock aka Ol' Waddy. Roosevelt County History and Heritage, by Jean M. Burroughs, wife of former NM governor John Burroughs, documents the county, but doesn't say a whole lot about Causey.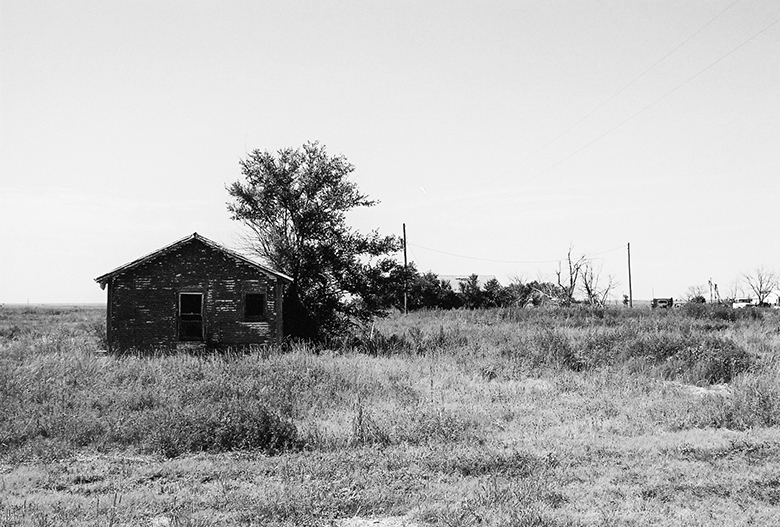 John Mulhouse moved to Albuquerque in 2009 after spending the previous decade in Minnesota, Georgia, Tennessee, and California. He loves the desert, realizes it doesn't care too much about him, and thinks that's all as it should be. More of his documentation of the lost, abandoned, beaten, and beautiful can be found at the City of Dust blog and the City of Dust Facebook page.