A UFO? Definitely. A flying saucer? Perhaps.
Check out the picture that an avid reader (okay, actually the friend of an occasional reader) sent to the ultra-secure secret world headquarters of El Chuqueño. Via email.
She (the friend) took the picture of these Unidentified Flying Objects over the Franklins, from the back porch of her house on the westside.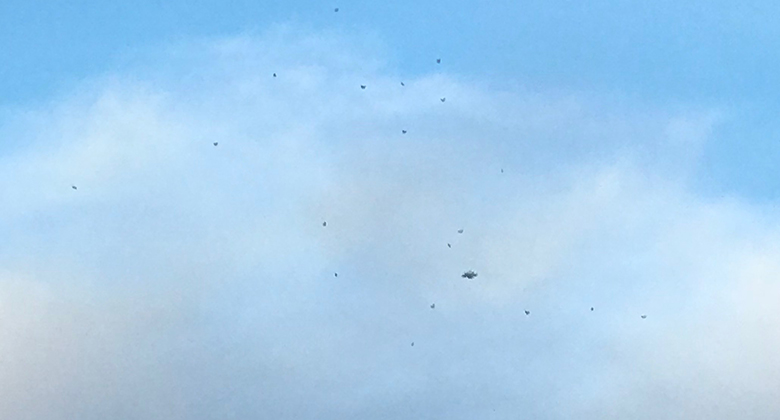 Maybe it's a military mother drone, and all the neighboring flying things are baby drones.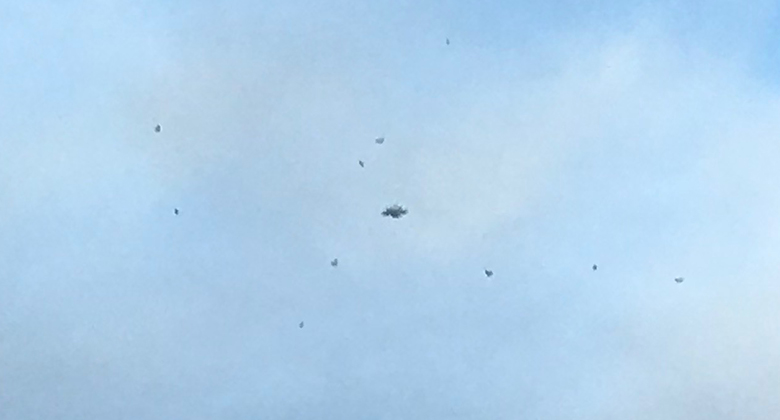 Or maybe it's a cluster of mylar balloons, and those smaller triangles are balloons that have busted loose.
Remember, Pearl Harbor was an inside job.