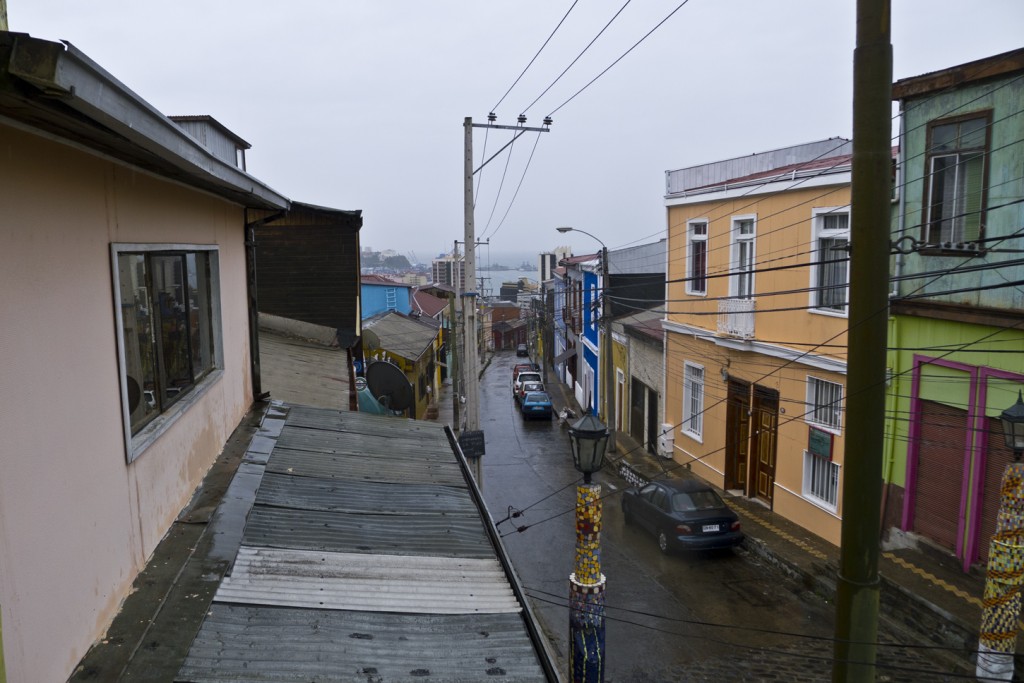 It's raining in Valparaiso right now. A storm blew in from Antarctica, and the sea is angry.
(I've never had occasion to write a sentence like that before.)
Waves are battering the beach north of here, wrecking the tourist infrastructure. Out the window I can see the whitecaps in the distance.
Tomorrow the forecast is partly cloudy, with a high of 16, Celsius. But today it's barely breaching double digits.
But the coffee's free, and instant, and the pisco mitigates the caffeine edge, and tonight we're going out for fresh microbrews and gourmet pizza and a walk on Cerro Concepcion.