El Paso house prices are rising, abetted, perhaps, by the Central Appraisal District's increase in valuations. But is the tail wagging the dog?
In a free market economy, prices are determined by supply and demand. And both are rising in El Paso, as evidenced by the new houses being built and rising prices in some neighborhoods. But with El Paso's stagnant population growth, where is the increased demand coming from?
Increasingly, there are two economies in the United States.
Anyone who's been paying attention will have noticed that the rich are getting richer and the poor are just hanging on.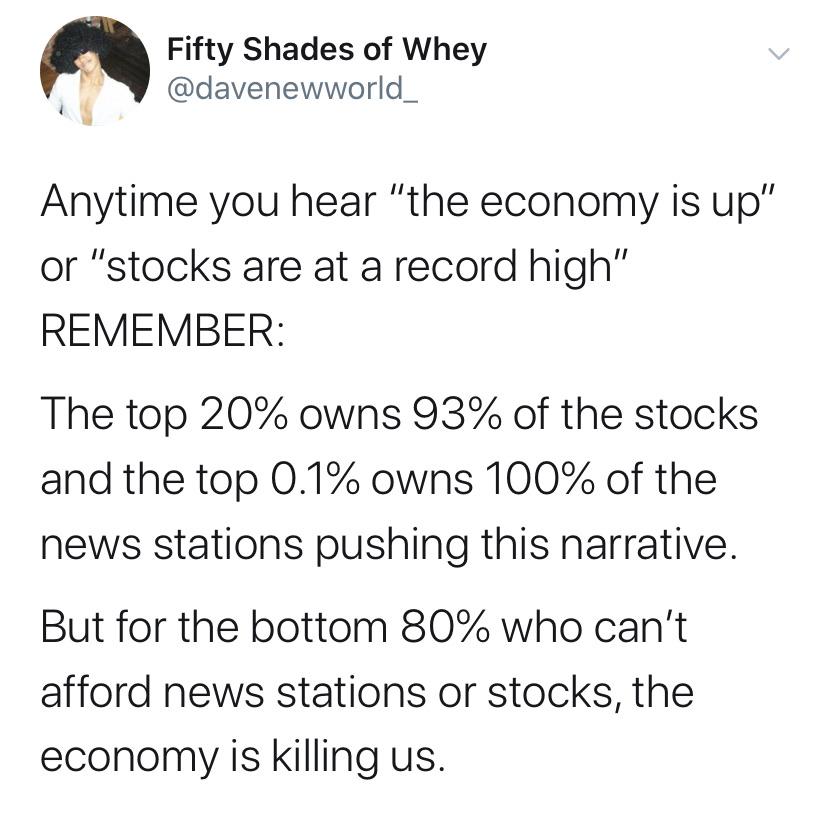 A lot of the people I know who own a house own two or three houses. They rent them out long term, or short term, via AirBnB. And a lot of that 20% who own stocks have new money that they don't know what to do with. The stock market bubble is becoming more and more obvious to people who pay attention, so they're looking for alternative investment vehicles.
Our rising real estate prices are fueled by rich people with extra money buying into the PR bullshit "El Paso's getting ready to explode."
But everyone wants to ride a bubble till the day before it bursts.
Ideally, the rich capitalists would invest in new businesses and feed demand for labor, but the rich capitalists are a little short of ideals. Starting a new business is risky, but no one is making any new real estate. In a stable economy, a house looks like a safe investment, till you can't afford your rising property tax bill. Remember, those bonds the City is issuing today will last 40 years, long after our elected officials and civil servants have moved away, and the bloom has faded from the rose.
El Paso's been getting ready to explode since at least the 1980's, and, so far, all we've gotten is a slow sizzle, like starting a campfire with wet wood.