I know it's vulgar to talk about money. Unless it's for the children.
And I hate to talk about how cheap Juarez is, because, as cheap as it is, it's main redeeming feature is that it's cool. Cheap is just an additional benefit.
But lemme tell you . . .
Yesterday I went into this seafood restaurant on Avenida Juarez. El Anzuelo. It was 11:30, early for lunch, and especially early in Juarez, where people wait till one to eat. It wasn't packed, but it was busy.
I asked for a teevee (Champions League) but they didn't have one. I took a seat at a bent formica booth. A waitress brought me a menu and I asked for a beer, but they didn't have any. All of a sudden I was in a hurry to return to the relative civilization of a bar.
I guess the bottom line of this story is the bottom line. The prices ran from about $30 pesos to $90 pesos. At 18 pesos to the dollar, 90 pesos is five bucks, and the dollar buys closer to nineteen pesos these days.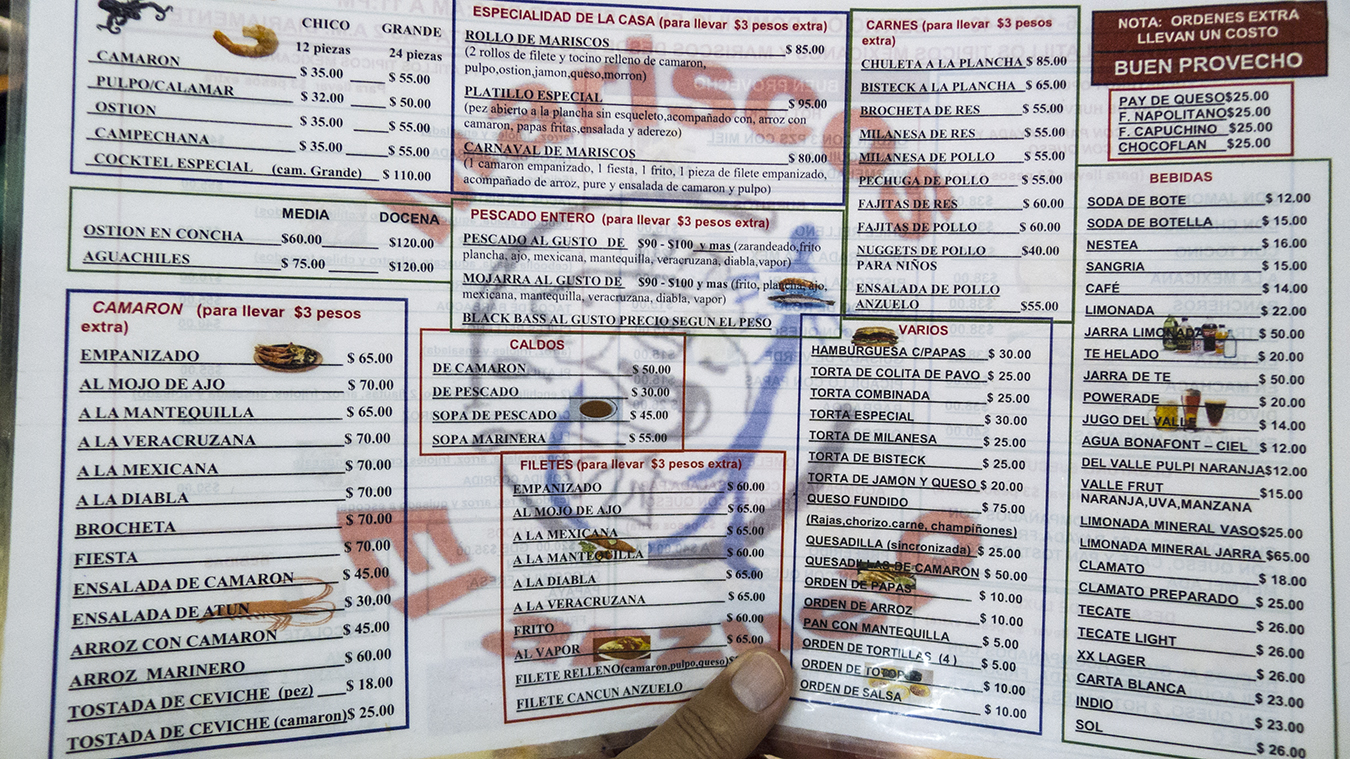 And the food (filetes al mojo del ajo) was good. It wouldn't have been better with Champions League and an Indio. But still. The mashed potatoes were suspiciously yellow, but I figure that's just azafrán, the Mexican saffron.
And $65 pesos. About $3.25.
Mariscos El Anzuelo. On Avenida Juarez next to the parking lot where the Noa Noa used to be. Open from 8 a.m. to 2 a.m.