One of the best things about El Paso is Juarez. It's more than a different city, or a different country. It's a different reality.
And the people of Juarez will welcome you with open arms, especially to their bars and restaurants.
There are a lot of restaurants in downtown Juarez. There are so many that there's no room for any bad ones. The market won't tolerate it. If you go to the restaurants I've listed here, you're going to walk by dozens more that are just as good. Maybe better.
There are probably six restaurants in downtown Juarez that only serve chicken. Six more that specialize in Chinese food. There's four or five that inexplicably devote themselves to seafood cocktails. And there are street vendors, and little holes in the wall that are literally holes in the wall, where you sit at a counter set in a glassless window. It's hard to get a bad meal in Juarez, but I've done it. Once, I think.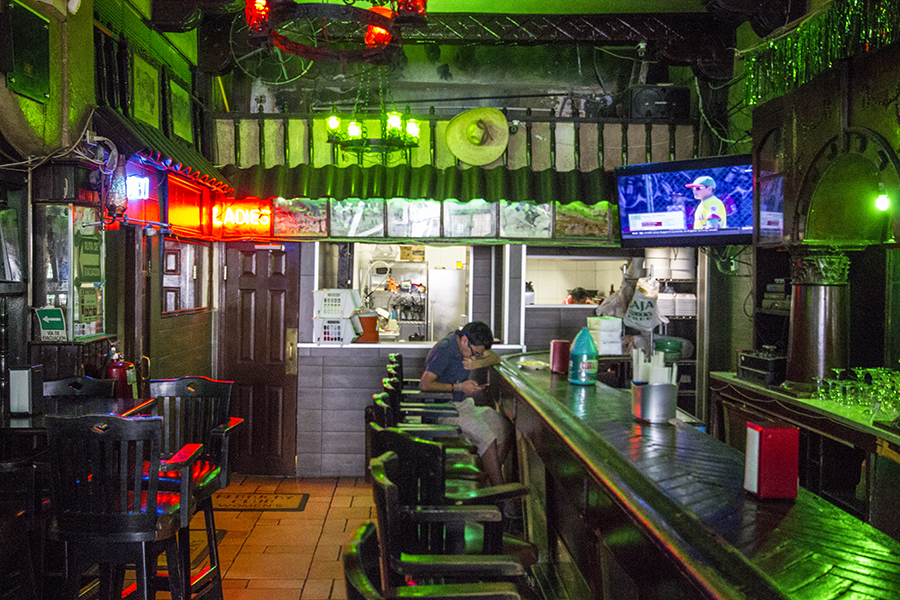 The Kentucky Club is the most expensive bar in downtown Juarez. I mean, $3.00 for a margarita? Who do they think I am? Bill Gates? (Actually, it's less, but because of the vagaries of international currency arbitrage, it's hard to put a firm number to it.)
But still. The Kentucky Club is one of probably only a couple of bars downtown that even make margaritas. I went into one bar downtown and the girl tending didn't even know how to make a Cuba Libre. The denizens of downtown Juarez are not a sophisticated drinking crowd. Beers and shots and maybe a brandy soda are safe bets.
But the K Club has recently doubled the size of the kitchen, and they offer a Mexican take on bar food, from tacos to chicken wings. Like I used to tell my girlfriends, if you don't expect too much, you won't be disappointed.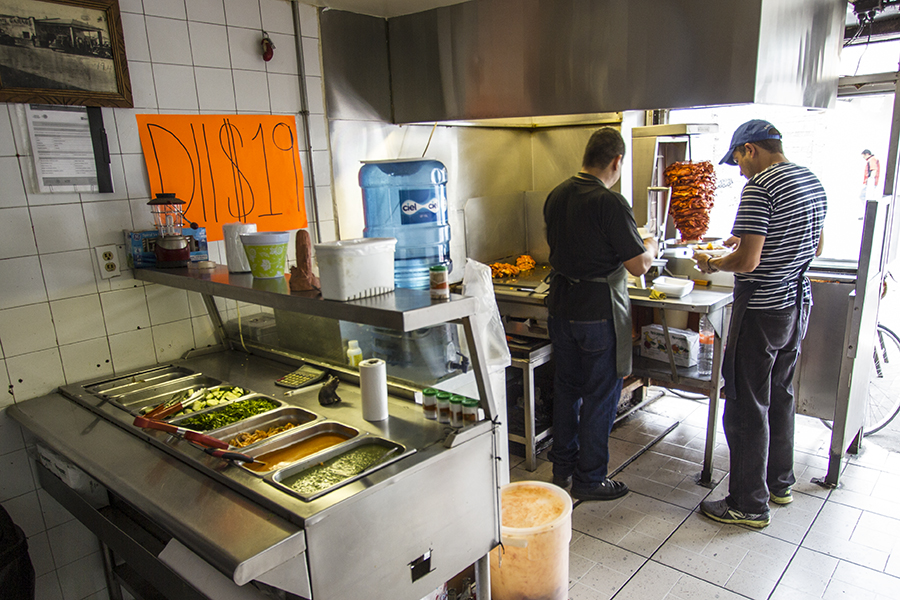 Around the corner from the Kentucky Club is El Taquito Mexicano, serving tacos al pastor from the vertical skewer. Over the course of my lifetime I'm had probably a thousand orders of tacos from this joint. The taxi drivers used to say it was the best place in Juarez for tacos al pastor, and that's a pretty good endorsement. Their salsa bar is plenty good without trying too hard. You can get an order here just to keep your strength up for the slog through downtown.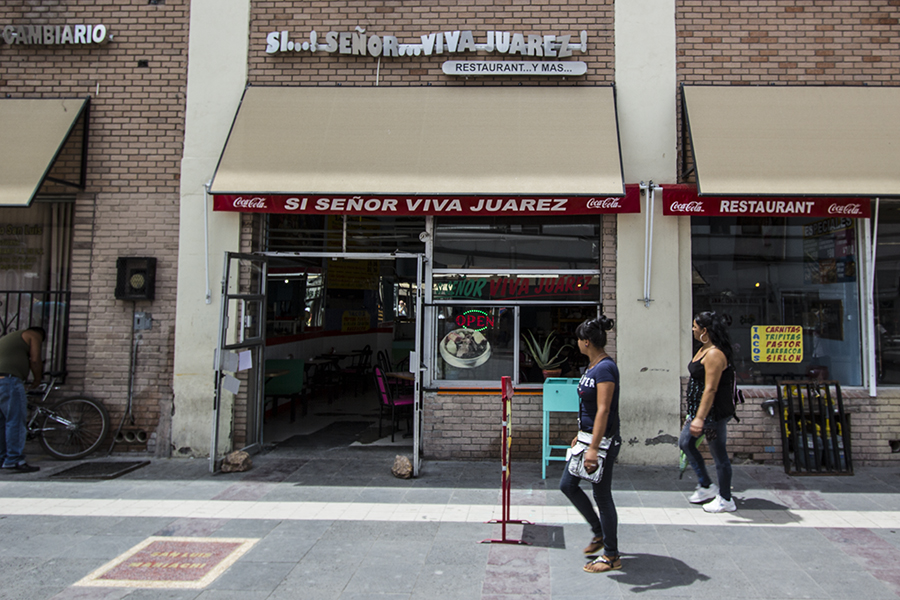 Near the corner of Avenida Juarez and the pedestrian mall that used to be 16 de septiembre is a little place which calls itself Si Senor Viva Juarez. It's just a little restaurant that serves Mexican food. But it's a place I duck into sometimes for a relleno burrito, or breakfast. The bars don't open till eleven in Juarez, so if I want a beer with (or instead of) my huevos rancheros, I go here, sometimes.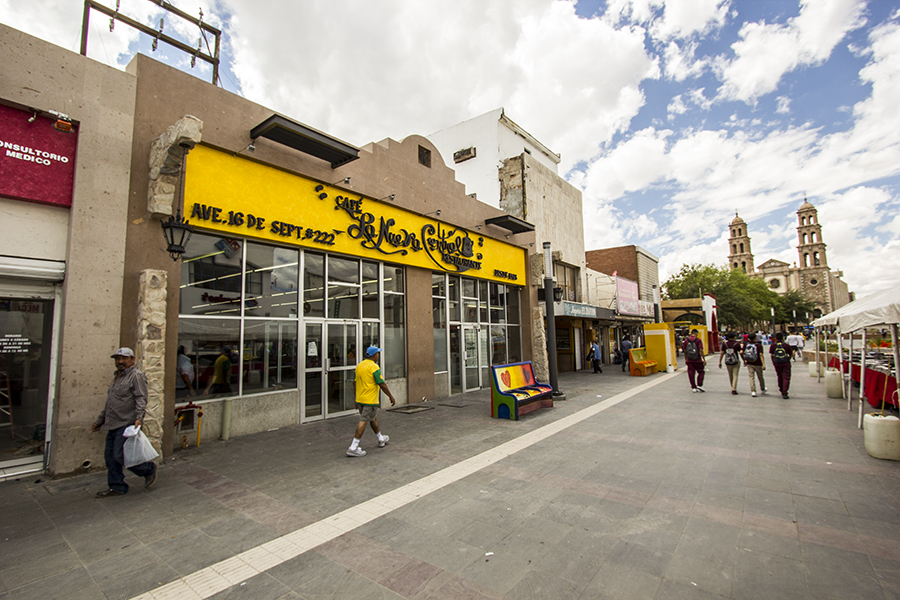 Around the corner, on the pedestrian mall that used to be 16 de septiembre, is the legendary Nuevo Cafe Central. The Cafe Central is like a New York cafeteria, sort of, if this particular New York cafeteria were in downtown Juarez and it had been there since 1958. Cafe Central serves Mexican and Chinese food and a wide selection of Mexican pastries and sweetbreads. And it's open twenty-four hours. One of these days I'm going to set my alarm and go over there at 3 a.m. just to scope the scene. I'll give you a full report.,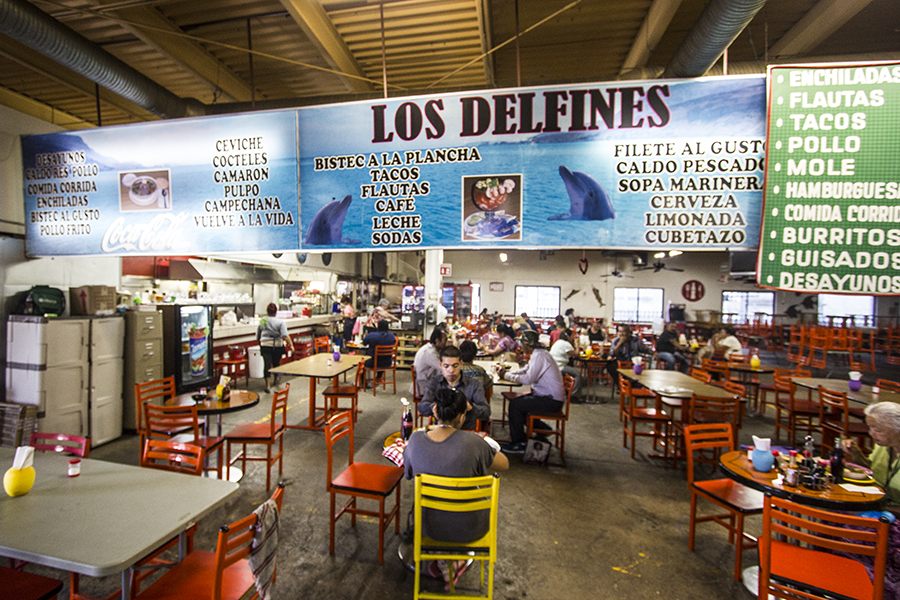 Finally, on the second floor of the Mercado Cuahtemoc (which used to be the third floor when the mercado had three floors, before it burned down the last time), south of the cathedral and Misión de Nuestra Señora, there are three restaurants with similar menus, prices, and service. I almost always go to Los Delfines, on the south side, and get a booth overlooking the open-air market on Calle de la Paz. I usually order the chicken tacos and a Tecate Light, but lately, just to switch things up, I've been ordering the chicken tacos and a Bohemia.
This list if far from inclusive, but it should give you something to chew on till next time.