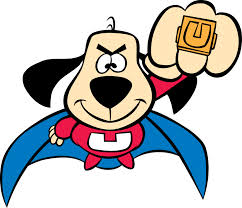 Maybe you're one of those people who think that the litany of bad news coming to light about El Paso's economy is cause for concern. Well, Mayor Oscar Leeser is not going to let it harsh his mellow.
Chances are that you have seen or heard about Wednesday's Bloomberg News piece placing El Paso at the top of the list of cities that residents fled from at the fastest pace.

. . .

The Bloomberg News article was released as I was in New York City with Rolando Pablos of the Borderplex Alliance meeting with top executives of companies currently investing in our community.

The timing could not have been more perfect as the conversations we had centered on how their companies will be investing in education throughout our community not only to help create career pathways for our students, but also to provide jobs for them when they graduate from college.
"The timing could not have been more perfect. . . ." Maybe he meant that the mayoral election is still years away. But most importantly, it's not his fault.
Here is what we know: this is not a new phenomenon. El Paso has long been plagued by the "brain drain" – a situation in which many educated people leave our city in search of better pay or quality of life.

In the 1990s, among cities El Paso's size, only Gary, Ind., lost more 19- to 30-year-olds, according to a study quoted by The New York Times.
So we've had this problem for 25 years, but we've finally got a handle on it, right? According to El Paso's English language daily:
It's not difficult to identify the reasons for this exodus: wages and opportunity. Income data demonstrate what El Pasoans know intuitively.

• Private-sector wages in El Paso, when adjusted for inflation, have been stagnant for a decade, according to figures from the U.S. Bureau of Labor Statistics. Over that same period, inflation-adjusted private-sector wages have increased by almost 5 percent nationally and 9 percent in Texas.

• El Pasoans generally are paid a lower wage than other Texans doing similar jobs. Data from the Texas Workforce Commission show that among 395 job categories with enough workers to draw meaningful comparisons, El Paso workers are paid below the state average in 329. El Pasoans in occupations like dental assistant, medical transcriptionist or hairdresser are paid the lowest rates among all 25 Texas metropolitan areas. (We do, however, pay jailers, correctional officers and their supervisors better than any other Texas metro area.)
But don't worry. We're about to turn the corner.
Recent quality-of-life investments have been important in positioning El Paso for the future. But those investments won't pay off until El Paso becomes more competitive for skilled labor. And that means better pay and opportunity.
I think they're talking about Triple A baseball. And that skilled labor their talking about is a shortstop that can hit for power.
Let's be realistic. Those QoL projects aren't going to do jack for attracting new industry. Do you really think the relocation experts ask if there's a competitive swim center handy? Or do you suppose they might be more interested in property tax rates?
Wouldn't it be refreshing to hear some straight talk from our elected officials? Or even the newspaper?
We've had our wake-up call. Again. We will need a bold, unified economic vision to answer that call.
So that's all we need. How come nobody thought of that before?