Photographs by Richard Baron / Stories by John Mulhouse
From 2011 to 2013, Richard Baron traveled throughout New Mexico photographing grave sites adorned by the arrangement of rocks on the ground, referencing no personal, cultural, or religious detail of its occupant yet still enshrining the life and death of an unnamed human being.
John Mulhouse has spent years seeking out the towns and villages of New Mexico that time has forgotten. Through his affinity for the landscape, history, and spirit of these places he has created stories of people and eras that have passed on yet still have much to tell.
The pairing of Baron's images and Mulhouse's words form a haunting portrait of lives we can never know, but may somehow recognize.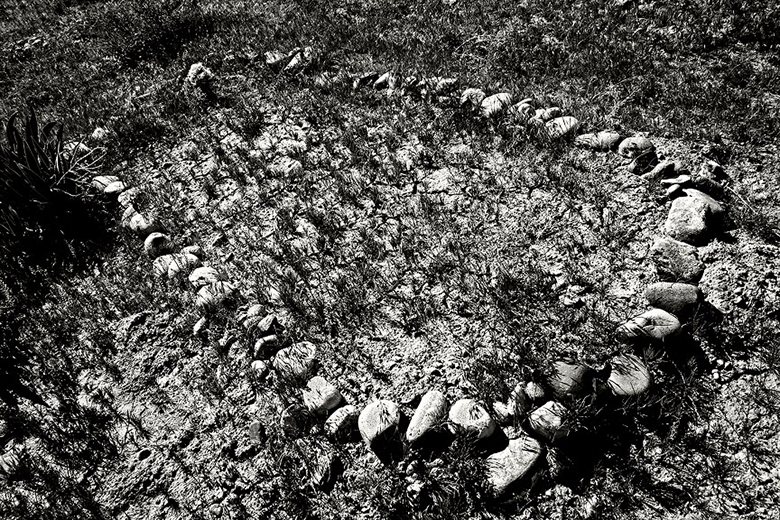 Forty-seven years of marriage and he'd had dementia for the better part of the last five. Early on, when he still had lucid periods, he told me his only dying wish was to be buried at the old farmstead. His older brother Earl lived there, but you can't just bury people out back anymore. Yet after he was gone, Earl and his other brother, Bill, the youngest of the three boys, came by the house in the station wagon late that night and we took him away. "Don't get me no fancy marker or coffin," he'd said. "Just put me in that home ground." We followed his wish to the letter, though it had been years since he could've remembered what he'd asked of us. It seemed such a small thing by then, to bury his body long after his mind had flown.