Here's an incredible video I found on el Feis last night. You better check it out before it disappears.
In the video, Martin Bartlett explains that the trolley tracks run down the middle of Stanton Street instead of on one side because Stanton Street is changing. Instead of two lanes north and two lanes south, like it is now, Stanton Street will have one lane each direction, with the trolley tracks between them. They're also converting one of the existing lanes to a two-lane bike path.
What?
They're going to choke Stanton Street down to half its current capacity? To accommodate a trolley that effectively duplicates the routes of four existing bus routes?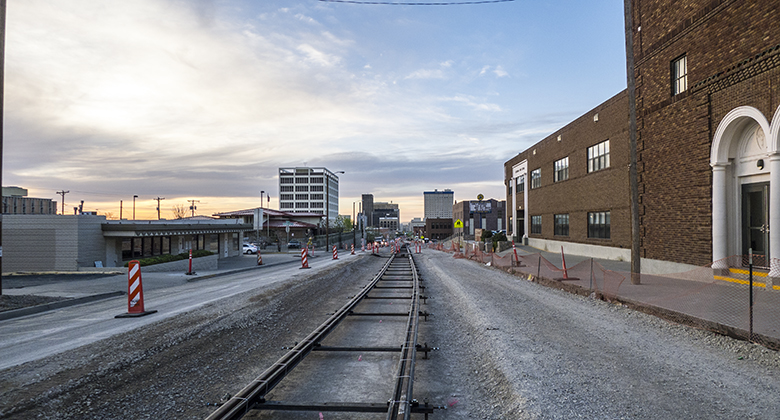 If the trolley's running between two lanes of traffic, how are people going to get on and off? If there are no stops, where will all that (dubious) collateral development they promised come from?
I can't help but think that this is Public Relations spin to cover up someone's booboo. But, like that million dollars that disappeared, this will be no one's fault.
Of course, I'm cynical, mostly because I've been paying attention. But I can't believe that someone thought this was a good idea, so I have to conclude that someone screwed up.
And this is why we can't have nice things.