Here's the latest lowdown on downtown, or DWNTWN as El Pasoans spell it on Wheel of Fortune, because we can't afford a vowel.
JC Penney is closing its downtown store. Apparently they didn't get the memo that said It's All Good. They join the ranks of other retailers leaving El Paso, following Macy's at Sunland Park Mall, and the Kmarts on McRae and Dyer. Analysts say that online sales are hurting brick and mortar locations across the country.
What I find curious is the JC Penney owns that building, so, by closing the store, all they're saving is labor costs and utilities.

Noted El Paso philanthropist Billy Abraham has withdrawn his application for a Texas Historical Landmark designation for the old Chinese laundry that stands in the footprint of the proposed arena. According to the El Paso Inc., Mr. Abraham said, via written statement:
[H]e stands "shoulder to shoulder with our civic leaders so that the city of El Paso can have an arena that all citizens can enjoy – the site bounded by West San Antonio, Santa Fe, and Paisano is, in my opinion, the best site."
Mr. Abraham's name should now be forever linked to Richard Dayoub and Jack Chapman, two wheels from the Greater El Paso Chamber of Commerce with whom Mr. Abraham stands shoulder to shoulder. They also favor building the arena that no one really wants in El Paso's oldest neighborhood.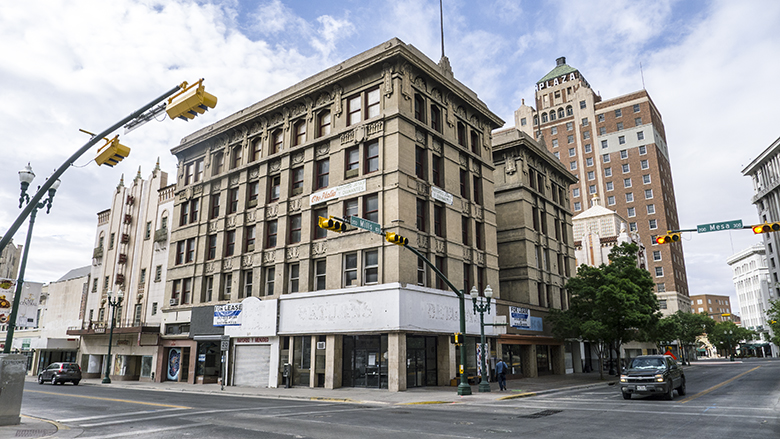 City Council approved a package of incentives last week to renovate the Roberts Banner Building, a Trost building which stands on the corner of Mesa and Mills, across from San Jacinto Plaza and that vacant lot where the Borderplex REIT knocked down that other Trost building to make a, er, vacant lot. According to the El Paso Inc., in return for an investment of $6.5 million, Lane Gaddy's EP Downtown Partners will receive
. . . a 15-year rebate of various city taxes, capped at $2.2 million.

The incentives package also includes an annual cash contribution from the city for seven years, with payments up to $288,000 for the first four years and up to $204,000 for the following three years, according to the agreement.
Wow, that's unusual, isn't it? Annual cash contributions? That works out to $1.764 million, if they max out the City's contribution for the last three years of the agreement. That's a lot of potholes.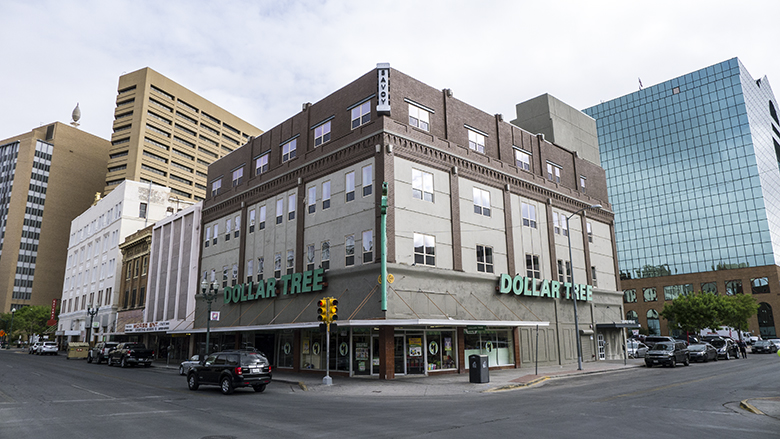 Finally, despite what some cynics would have you believe, the downtown housing market is strong and getting stronger, according to this story in the El Paso Times.
"We really are just establishing a market" for Downtown housing, said Joe Gudenrath, executive director of the El Paso Downtown Management District.

New projects are filling up and have waiting lists, which hopefully shows other investors there's an appetite for Downtown housing, and that it can be a profitable investment, Gudenrath said.
If you would like to join the other ants on the downtown candy bar, you can check it out with a tour of the available apartments this Saturday, unless the whole thing is a massive April Fool's joke.