The latest push from the people who want to build a deck over the freeway is connectivity. Connect those neighborhoods north of the freeway – Sunset Heights, Alexander Heights – with downtown.
But consider this. As it stands right now, the deck park plan contemplates turning Yandell and Wyoming into a freeway access roads. The proposed deck park will replace six or seven bridges over the freeway with two. The trolley will be rerouted.
And really, the trolley provides all the pedestrian connectivity to downtown anyone needs.
Too bad the trolley is a bottomless money pit that the City can't afford to operate anymore.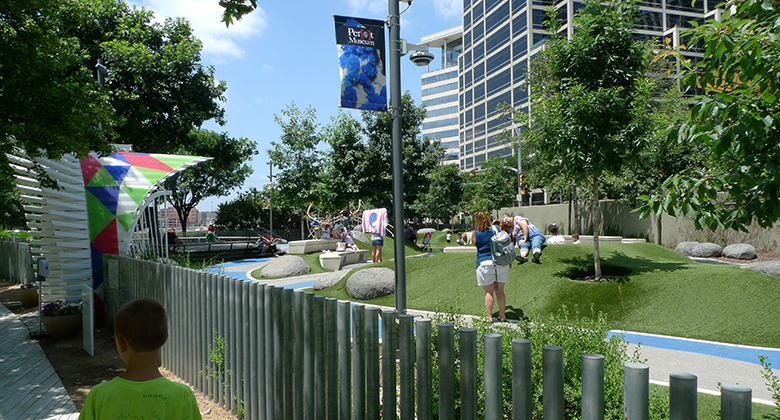 Another thing those deck park advocates point to is Klyde Warren Park in downtown Dallas. I've been to Klyde Warren Park. It's okay. It's just a park. It's got six or seven food trucks on one edge. I can see how it might be hard to put together 5 acres for a park in downtown Dallas, so if you want a park, you might have to cap a freeway. But El Paso isn't hurting for vacant lots. If we need another park near downtown, I'm sure we can find the space for it.
Also, the City of Dallas' debt is only about 1 percent of its taxable assets. The debt of the City of El Paso is approaching 10 percent of its tax base.
And people are moving to Dallas. Dallas' tax base is growing.
Those deck park advocates are advertising it as a wonderful amenity, but its real end use is as a place to put MountainStar Sports Group's soccer stadium.
Consider this: the USL Championship League, in which the El Paso Locomotives play, only has 17 regular season home games. Throw in the championship series and the total number of games is just about 20, depending on who gets home field advantage. Do we want to spend in the neighborhood of a billion dollars to gift MountainStar Sports a stadium that will probably get used only maybe 25 times a year? We're still pouring millions of dollars into the ballpark, another bottomless money pit.
That deck park is a boondoggle, in a long line of City sponsored boondoggles. They consistently over promise and under deliver. Our City Government it a tool of some money rich beggars who can't finance their own hobbies and have to squeeze the taxpayers.