An alert reader forwarded me District 8 City Representative Cissy Lizarraga's latest newsletter.
Rep. Lizarraga is proud to tell her constituents that, in the first nine months of the 2019 Fiscal Year, the City of El Paso has already spent 66.8 % more than in all of FY2018.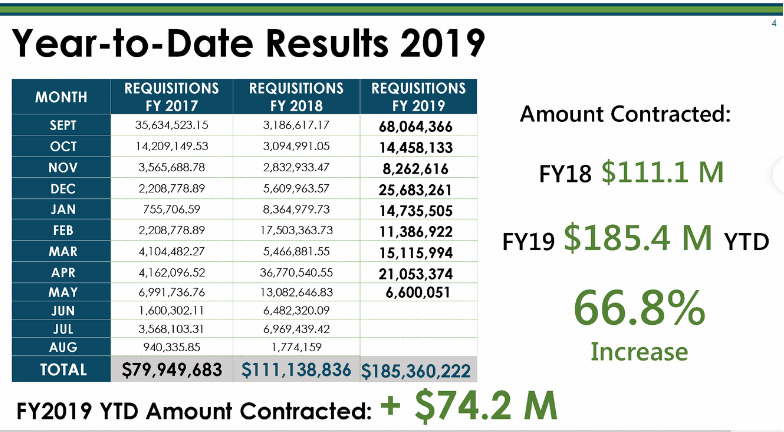 This, on the heels of the announcement of yet another annual property tax increase, and an impending bond issue of almost a billion dollars.
Does City Council know where the money they spend comes from?
They're like the spouse that comes home from a shopping spree, and tells their significant other, "Look at all the things I bought!"
"How much did you spend?"
"Oh, don't worry. I put it on the credit card."
We have to fix this.