High Pines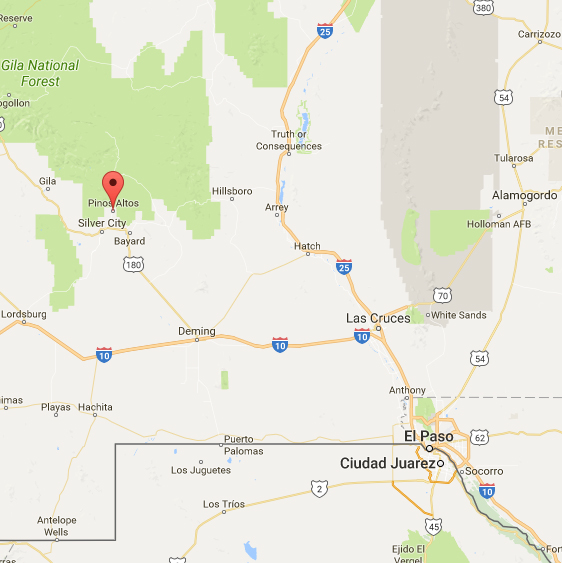 About seven miles north of Silver City, New Mexico, on Hwy 15, at the gateway to the massive Gila Wilderness Area (the brainchild of Aldo Leopold, created in 1924 as the first designated wilderness in the world), is the small mountain town of Pinos Altos ("High Pines"). Sometimes called a "ghost town," it's really not, although it owes its existence to an activity common to many true ghost towns: mining. In the case of Pinos Altos, gold was the metal that brought the town to life.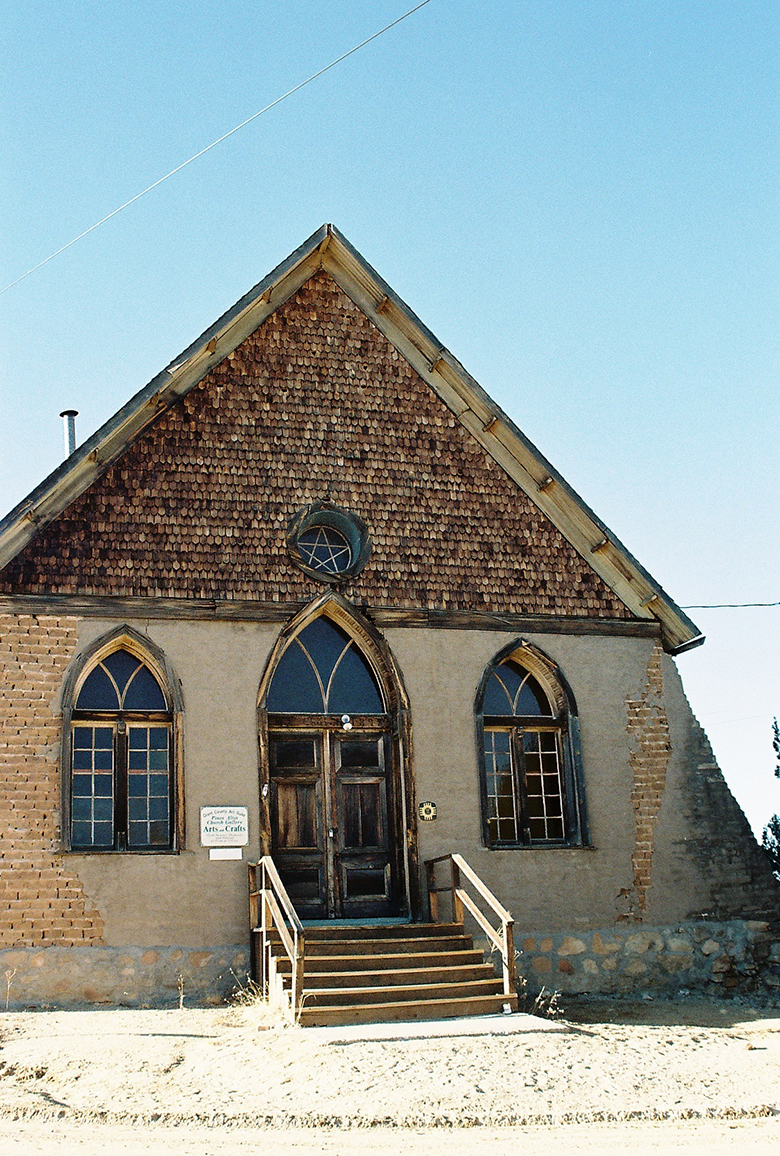 In 1860, Thomas "Three-fingered" Birch, who'd been looking for gold for years with no success, got a drink of water from Bear Creek and happened to see the very thing to which he'd-until then-fruitlessly devoted his life. The town that sprang up around this initial find, Birchville, bore Birch's name and sat atop the Continental Divide at just over 7,000 feet. Later in the year a man named Captain Thomas Mastin established the Pacific Mine after discovering gold-bearing quartz in the area. Thomas sold the mine to his brother, Virgil, and a short time later Captain Thomas and three other miners were killed by a group of 400 Apache warriors led by Mangas Colorados (Red Sleeves) and Chief Cochise, Mangas Colorados' son-in-law. (Seven years later Virgil Mastin would meet a similar fate.) Mangas Colorados lured other Birchville miners to their deaths by having Indian maidens brush out their hair and perform a bit of strip tease at the top of a hill. When the miners clamored up the hill to get a better look, the Apaches ambushed them, killing more than forty. It should be noted that some time earlier Mangas Colorados had been "invited" to the town, only to be tied to a tree and lashed with bullwhips. Thus, as was Chiricahua Apache custom, vengeance upon the miners was uppermost on Mangas Colorados' mind for some time. The photo above is of the Gold Avenue Methodist Episcopal Church, dedicated in May, 1898.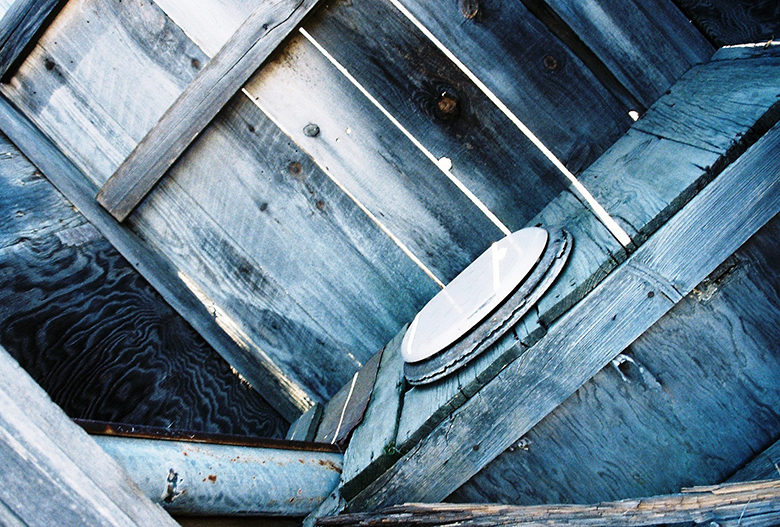 During the Civil War, Birchville's population plummeted, mostly as there weren't many able-bodied men left to protect against Apaches. Upon resettlement a few years later folks reverted to an older name used by Mexican miners, Pino Alto, which became Pinos Altos. Interestingly, Birchville was under Confederate occupation from early 1861 until shortly after the Union prevailed at the Battle of Glorieta Pass, which occurred just outside Santa Fe in the spring of 1862. Virtually all the tall ponderosa pines for which the town got its name were cut down by the mining boom years of the late 19th century.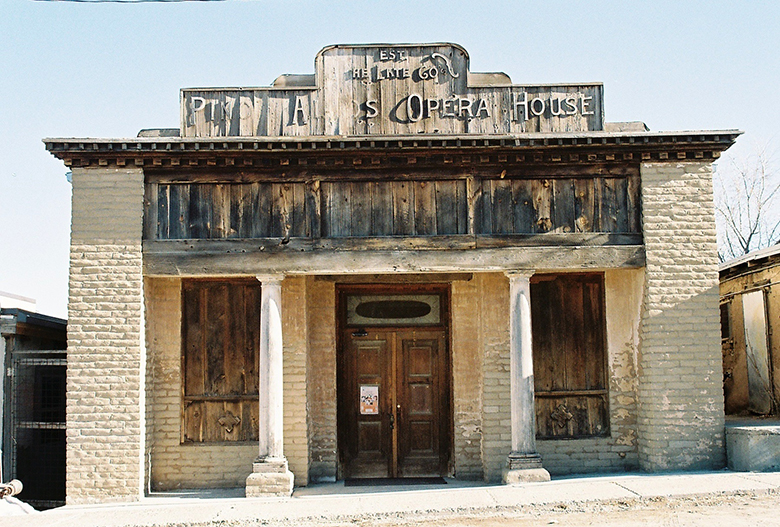 After the Civil War, Fort Bayard was built to protect miners from continued Apache attacks. The town of Pinos Altos received a post office in 1866 and became fully legitimate, featuring a saloon, general store and dueling ground (now the site of Saint Alexis Catholic Church). But Apache attacks continued to plague the area until 1874, when a deal was struck whereby, as long as a cross remained standing on an adjacent mountain, there would be no fighting. Both sides held to the deal and the cross was upgraded a total of three times, just to be on the safe side. The above photograph is of the Pinos Altos Opera House, which was built in 1969 from original material salvaged from various buildings.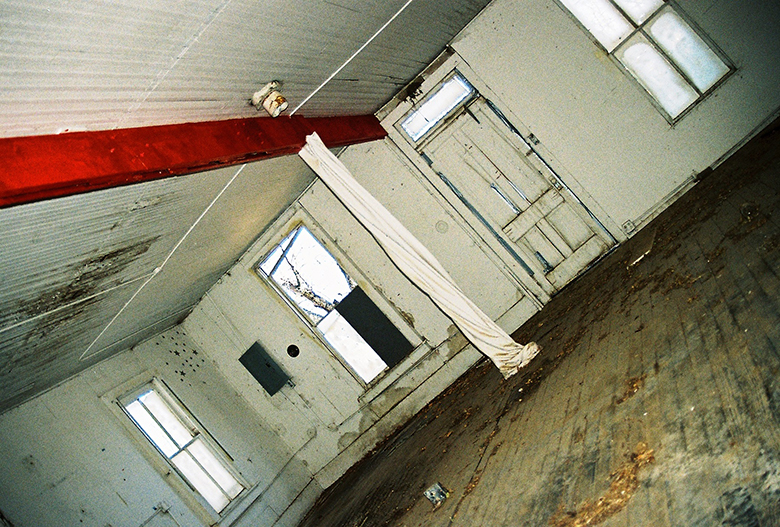 Mining booms came and went in southwestern New Mexico, but the region around Pinos Altos also contained silver, copper, lead, and zinc, so the town continued to prosper. It wasn't until the 1920's that mining began to wind down for good, at which point over eight million dollars worth of minerals had been removed from the surrounding mountains.
Today, Pinos Altos is home to a few hundred friendly souls and is a pleasant place to spend some time, soaking up all that Wild West history. If you go, be sure to stop by the Pinos Altos Post Office and Ice Cream Parlor for some delicious homemade desserts and good conversation. The post office/parlor sits on the site of the Norton Store, built around 1890, which was itself built on the site of the Occidental Hotel, a two-storied log structure that is long gone into the mists of time, like so much else.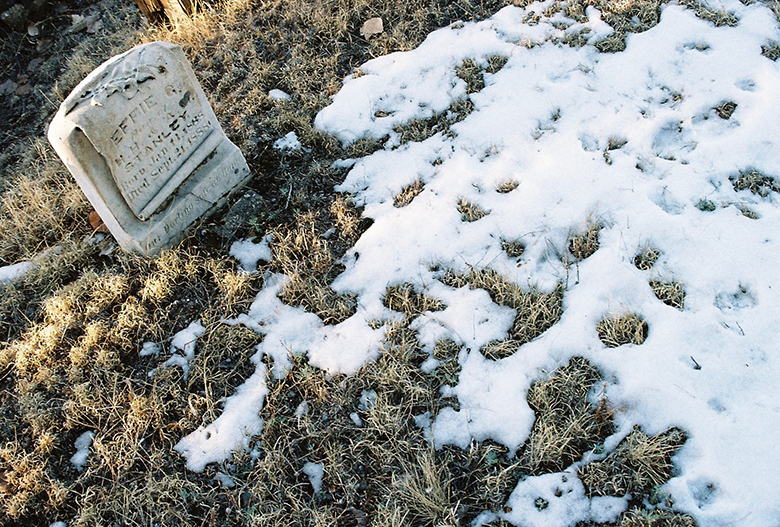 The above photo is from the Pinos Altos cemetery, near Saint Alexis Catholic Church. The cemetery was dedicated on July 17, 1888. Baby Effie lived from January 11, 1888 to September 21, 1888.
The information for this post was compiled from New Mexico's Best Ghost Towns: A Practical Guide by Philip Varney (1981, Northland Press), The Place Names of New Mexico by Robert Julyan, and Pinos Altos: Then and Now by Robert O. Wilson. Many thanks to these (unwitting) sources.
John Mulhouse moved to Albuquerque in 2009 after spending the previous decade in Minnesota, Georgia, Tennessee, and California. He loves the desert, realizes it doesn't care too much about him, and thinks that's all as it should be. More of his documentation of the lost, abandoned, beaten, and beautiful can be found at the City of Dust blog and the City of Dust Facebook page.