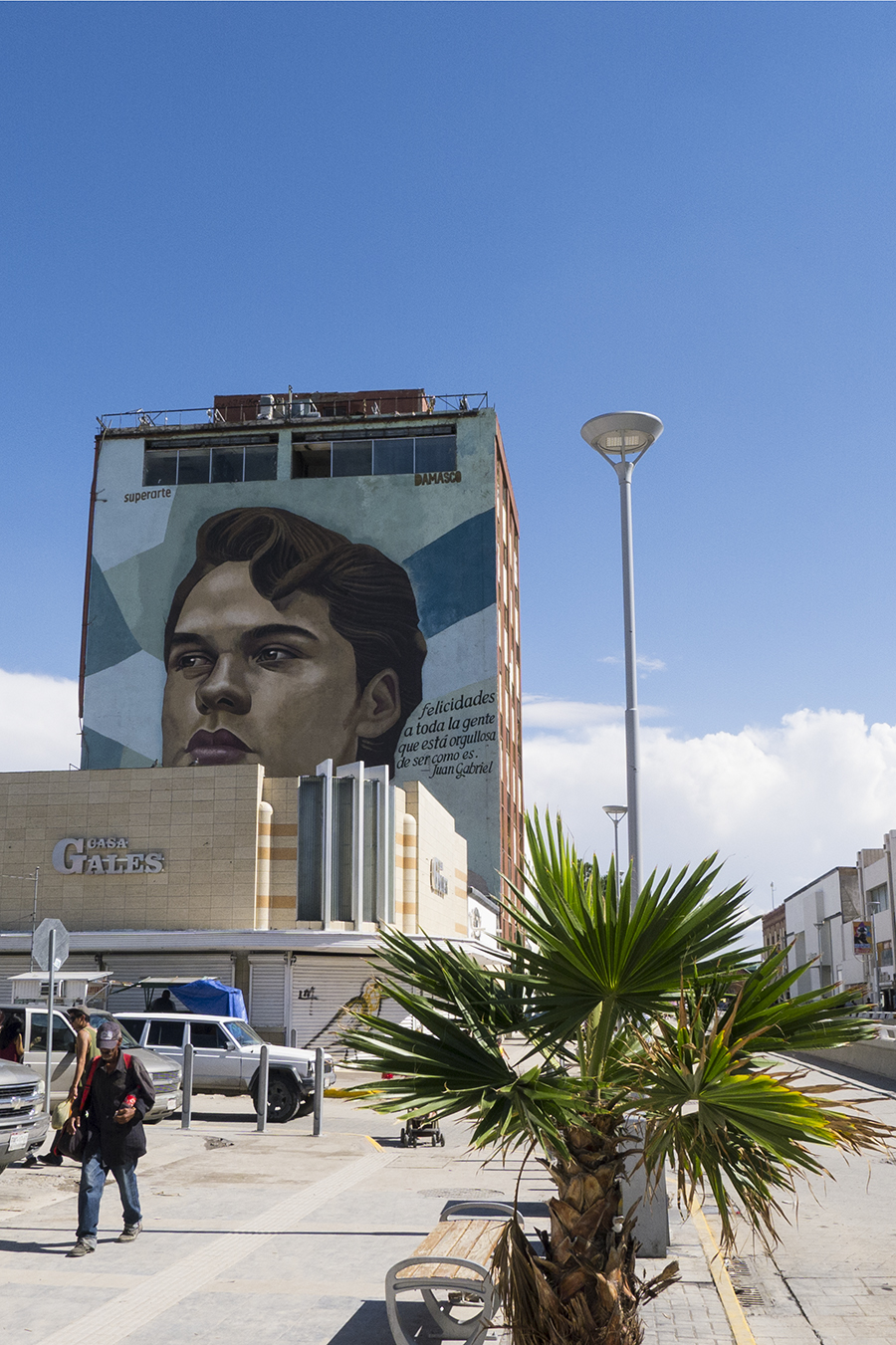 Juan Gabriel, I think, shaped the way gays in Juarez think about themselves.
On Avenida Juarez, Juanga stares down from a seven story mural. Felicidades a todo la gente que esta orgulluso de ser como es, is written in script on the mural.
Congratulations to all the people who are proud to be how they are.
Juarez went into convulsive mourning yesterday. All the teevees in all the bars were streaming tributes. People who were going to see his show in El Paso instead crossed over to go to the Olimpico, a 62 year-old bar on Avenido Lerdo known as La Catedral de Gay.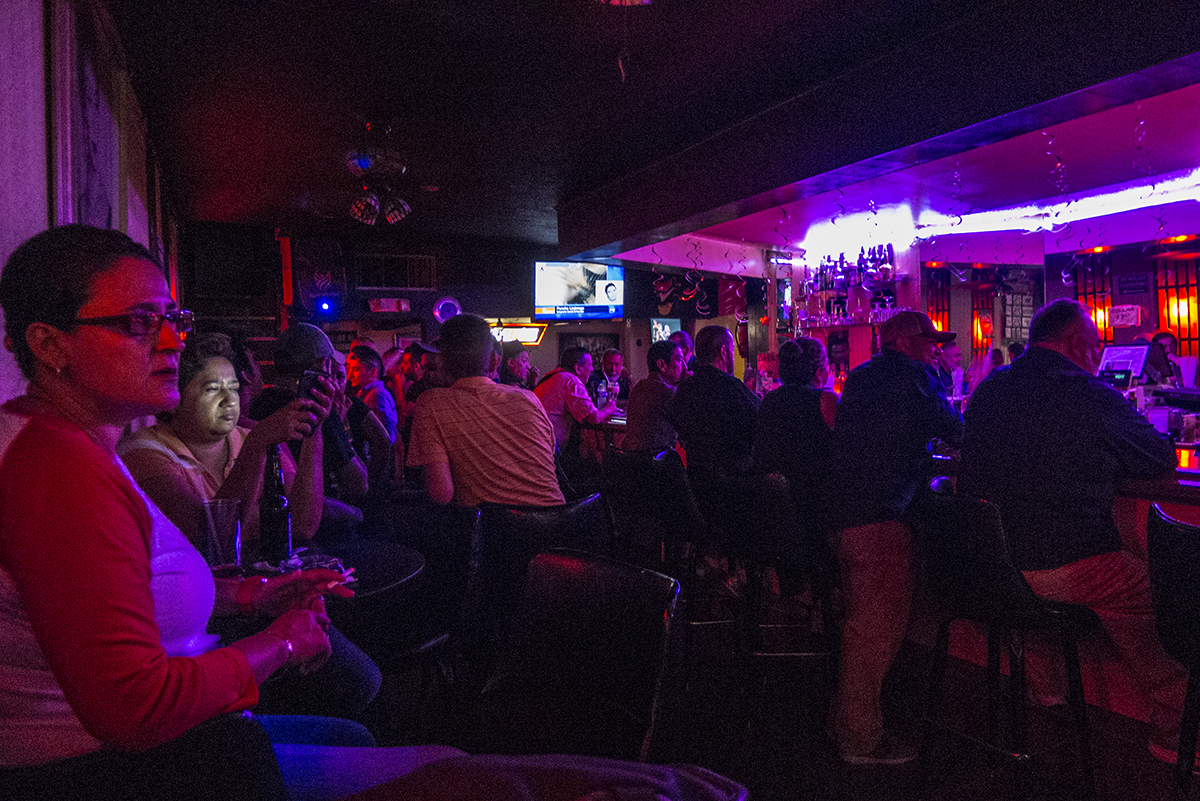 "He was an icon," Martin said. "He started here [at the Olimpico]."
"He was like Elton John," la Rulies told me. He sat with his friends at a table against a wall, under a large framed photograph of Mexican singer and actress María Félix reading a book on ballet, three strands of pearls around her neck and a sash around her wasp-thin waist. "Composer, singer, producer, and songwriter."
"Wherever I go, everyone knows Juanga," said Yenlei. She had tickets to his show in El Paso and came to the Olimpico when she heard he had died.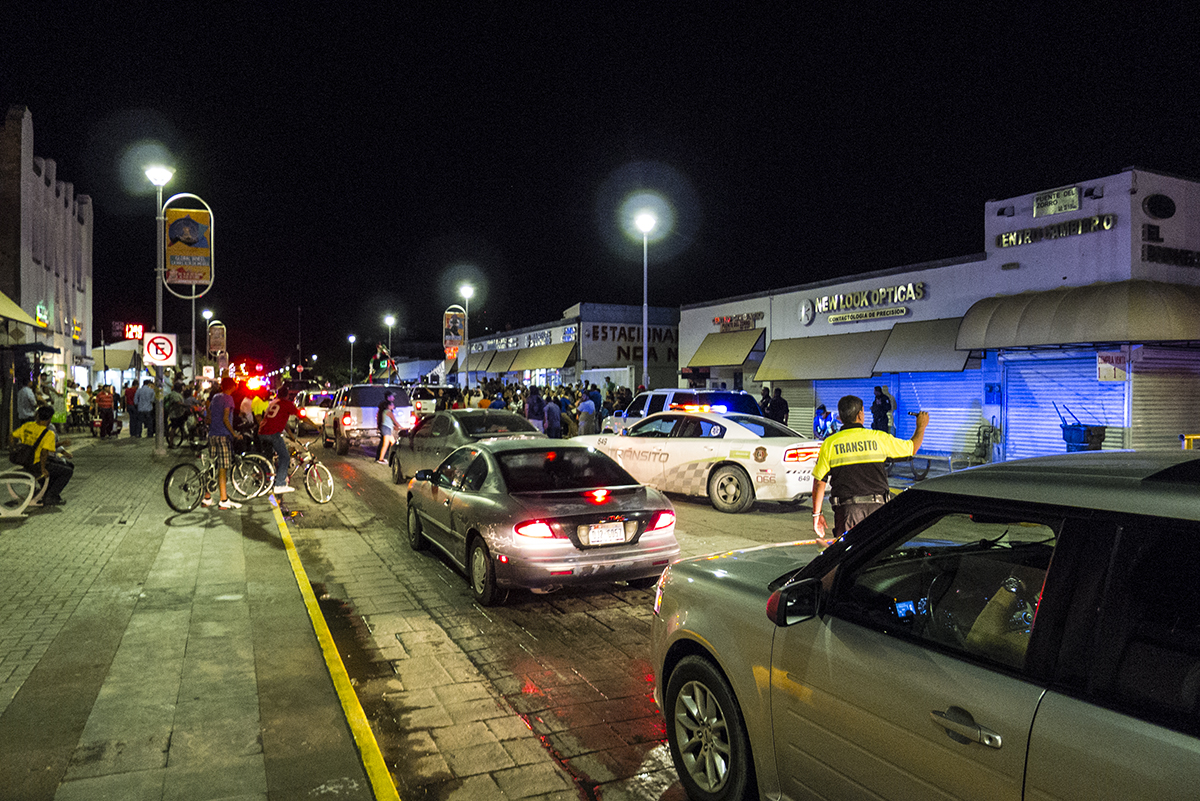 Juarenses crowded the sidewalk in front of the parking lot where the Noa Noa used to stand, spilling out into the street and choking traffic down to one lane. People weren't crying as much as they seemed to be celebrating his life.
How are you going to mourn Juan Gabriel, I asked Martin at the Olimpico.
"Drinking," he said, "for a month."