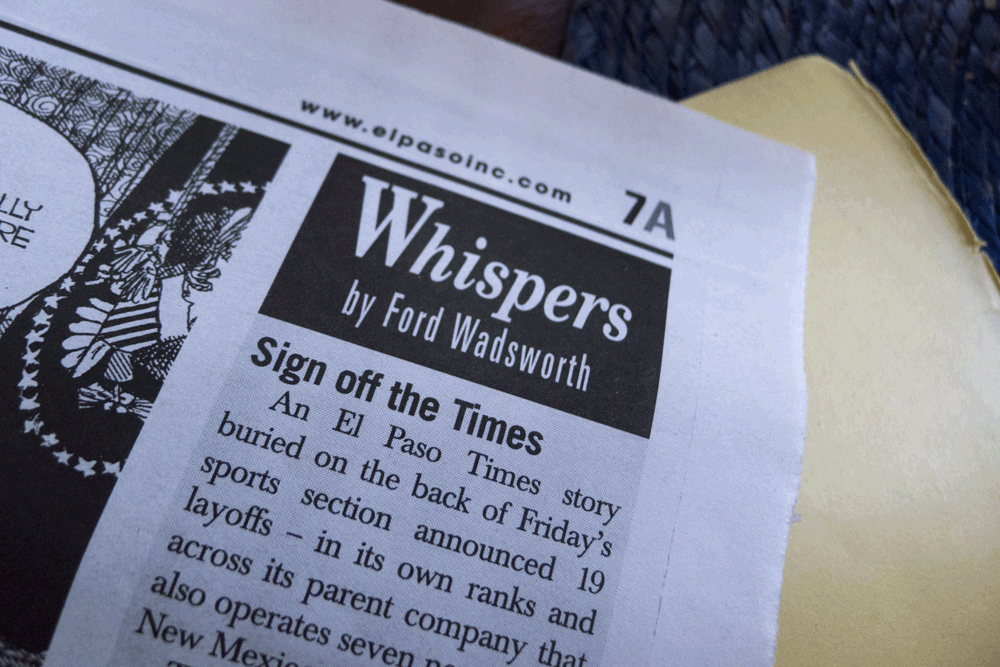 The El Paso Times parent corporation, citing the soft economy and increased on-line competition, layed off 19 people this week, including, apparently, columnist Crazy Joe Meunch.
The news was "buried on the back of Friday's sports section," according to a piece in the Whispers column of the El Paso Inc.
You'd think that, if the Times is facing such dire straits, they'd do a better job reporting on the controversy surrounding the floundering open records requests that some former members of City Council are fighting. After all, controversy sells newspapers. And the check that the City wrote them for their old building must have already cleared the bank.