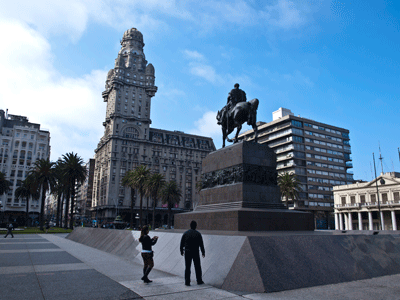 Uruguay is slightly smaller that the state of Washington.
It almost never freezes in Uruguay.
Uruguay's highest point is Cerro Catedral.  It is 513 meters (1683 feet) high.  That is almost five times higher than the highest point in Florida.  Florida is as flat as a puddle.  Uruguay, almost.
People from Uruguay call themselves uruguachos.
There are about three million uruguachos in Uruguay.  About half of them live in Montevideo.
The tourism board claims that Montevideo is the safest national capital in Latin America.  They're probably right.
Lots of uruguachos ride scooters, but some ride little motorcycles.  Not like the Shriners.  Like regular motorcycles, with little engines.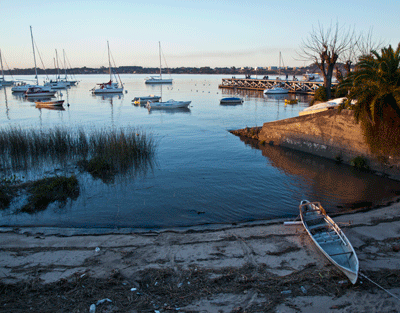 Uruguachos like old cars.  I saw a Willys, a Studebaker, and lots of old Fords in Colonia.  A couple of the Fords had the steering wheels on the wrong (right) side.  I saw a late sixties Chevy six-pack like they never made in the U.S.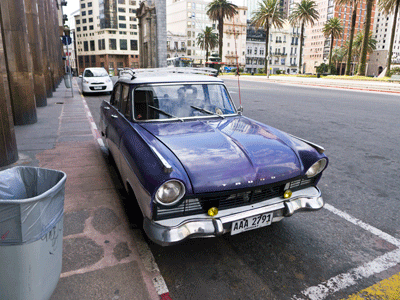 Uruguay is the only country in South America that doesn't charge Americans a "reciprocity fee."  A reciprocity fee is what most countries charge Americans to enter because the United States charges their citizens a fee to enter.  Something to do with getting tough on terrorism.
Uruguachos make some good money from their ATM's.  They charge more than six and a half bucks to draw money from an American checking account.  They won't let you take out more than three hundred bucks at a pop.
You can get U.S. dollars from uruguacho ATM's.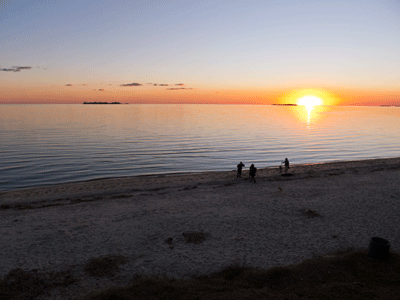 Argentinos used to come to Uruguay to use the ATM's, because a discrepancy in the official and unofficial exchange rates made it worth the trip to get dollars, or uruguacho pesos.  Argentinos would make the three hour trip on the ferry from Buenos Aires to Colonia de Sacramento and clean out the ATM's with friends' and family's debit cards.  One of the governments put a stop to that.
Uruguachos think argentinos are generally assholes.
There's no ginger ale in Uruguay.  They've never even heard of it.
Cheap hotels in Uruguay don't have fitted sheets.  The only hotels I know about in Uruguay are cheap.
Uruguay offers free education through college to uruguachos.  Many uruguachos leave the country after college to get jobs in other countries, mostly the United States and Spain.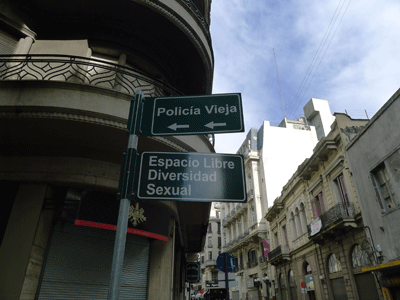 Uruguay is one of the most liberal countries in the Americas.  Canada might be more liberal.  Maybe not.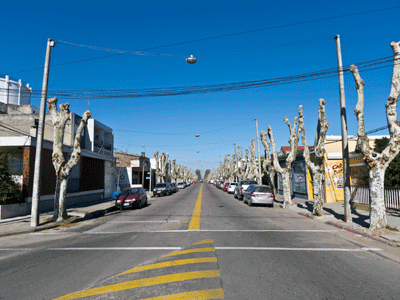 Uruguay recently legalized marijuana.  The new law won't take effect till October.  In the meantime, the cops have started bearing down on marijuana users.  The word on the street is that marijuana is currently shitty and expensive.  Users tell me they look forward to the opportunity to grow their own.
Uruguachos drink a lot of Scotch.  They make two red wines I never heard of anywhere else: Tannat, and Taurigo.  I can't find Taurigo even on the internet.
They also make a liqueur from Tannat.  It's like a ruby port.
And grappamiel.  It tastes like cotton candy.
Uruguachos drink mate.  They walk down the street with thermoses under their arms and silver straws in their faces, like a tribal fashion statement.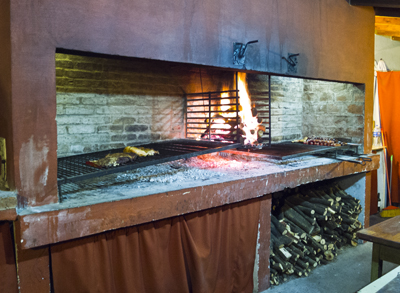 Uruguachos are good grillers.
If you go into a rotiseria in Uruguay expecting to find chicken, or maybe a pig on a spit, you'll be disappointed.  Rotiserias in Uruguay serve quiche.
There are no laundromats in Uruguay.  People who wash clothes get paid by the kilo.
A cab ride from the airport to Montevideo costs sixty bucks.  The cabs are Mercedes station wagons.  You can take a van shuttle for fifteen bucks a person, but you have to wait for four other people to join you for the trip to make.