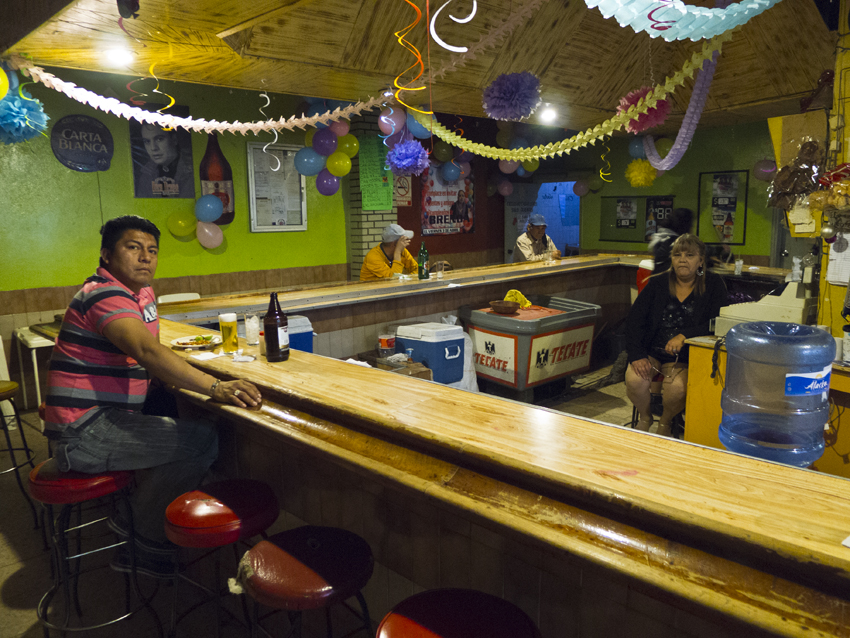 You probably think you've been to the oldest bar in Juarez.
Well I hate to burst your bubble. And I love the Kentucky Club.
Or should I say Sloppy Joe's. That was the name of what became the Kentucky Club in the forties.
I love marketing. And I always say, never let the truth get in the way of a good story.
The oldest bar in Juarez is actually the Buen Tiempo. It's on Vicente Guerrero by the Plaza de Armas, in downtown. It's a shitty little windowless dive in the heart of old Juarez. I reckon it would be a bad place to be if things turned ugly.
The Buen Tiempo has been a bar since sometime in the twenties. Actual dates are a little hard to come by, but consensual reality holds that the Buen Tiempo is the oldest bar in Juarez, followed by El Recreo. The Recreo is a classy place. Bartenders in white shirts and vests and bow ties. Swank deluxe.
I wonder how much beer and blood has been spilled in the Buen Tiempo.
In El Paso, we've got what? The King's X? The Tap? The bars in Juarez were already grandfathers when the El Paso bars were still in diapers.