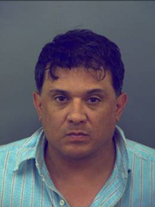 Did you see this story in the El Paso Times about our local gendarmerie apprehending a wanted fugitive?
The El Paso County Sheriff's Office arrested one of its most wanted fugitives Tuesday in Central El Paso, officials said.

Matthew David Briones, 46, who was wanted on one count of robbery, was placed on a $101,000 bond. Briones was taken into custody after sheriff's officials received an anonymous tip on his whereabouts. He was arrested by deputies assigned to the Warrants and Fugitive Apprehension Unit.
Doesn't he look a lot like this guy with the same name, from a story in the NewspaperTree archives?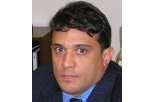 El Paso mayoral executive assistant Matt Briones is from New Orleans. He grew up blocks from where the 17th Street Levee failed, his home is under water, and he had not heard from his mother during the last anxious week, which he spent glued to the television.
Makes you wonder why he ever got out of politics.