Our benevolent overlords the Illuminati Paso del Norte Group have posted on their website their vision for the future of El Paso. And isn't this whole baseball stadium brouhaha about competing visions of El Paso?
Here's the link.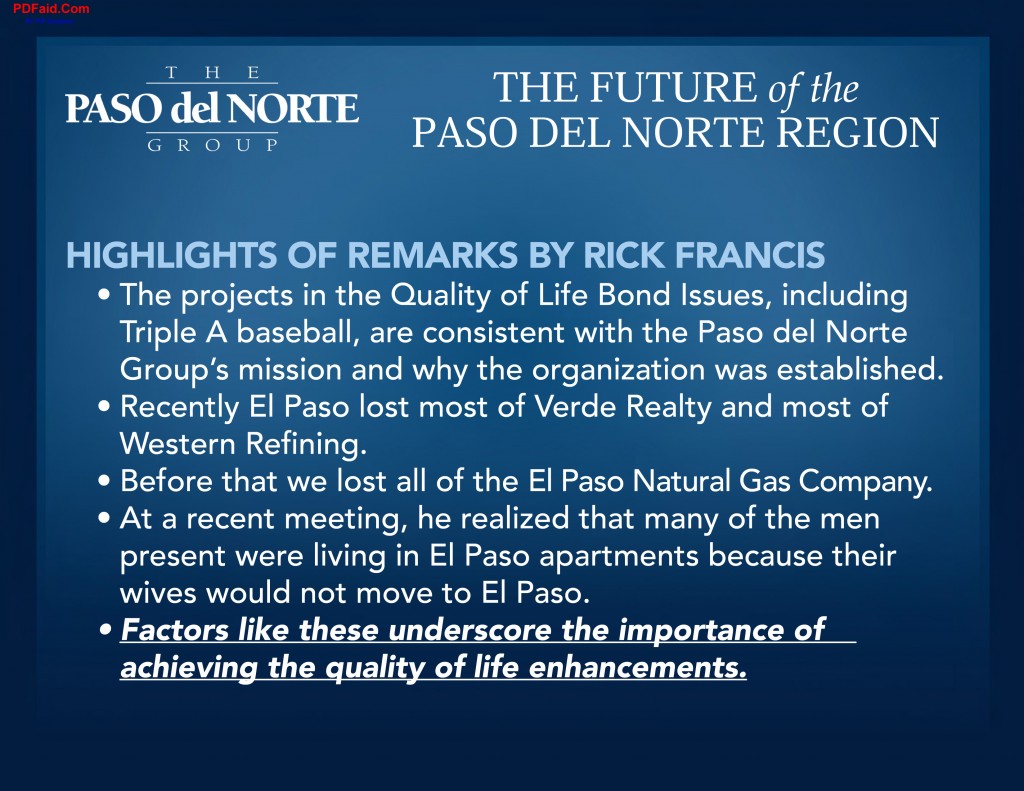 The presentation seems to indicate that the Quality of Life improvements should attract businessmen's wives to El Paso, so those transient Lieutenants of Industry will buy houses and settle here. So when they talk about Quality of Life, it's not your Quality of Life that they're talking about. It's those big-haired wives of middle management who won't move here because there is no Saks, no Triple A baseball stadium, and they don't speak Spanish.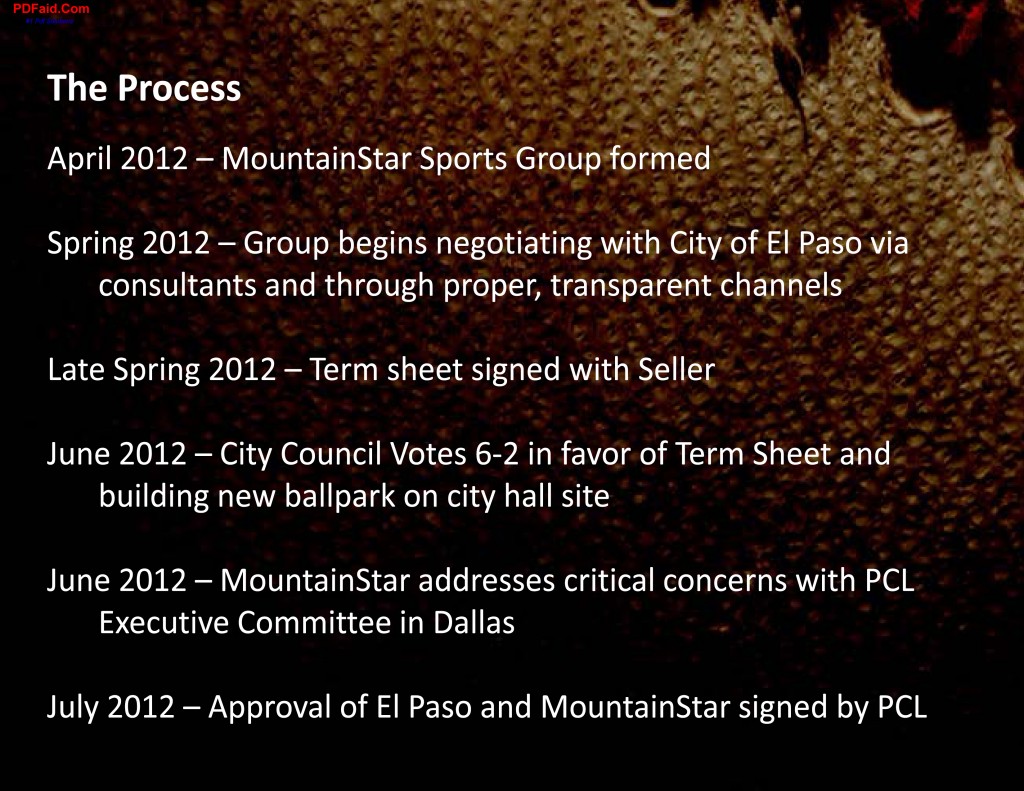 And some of you may have thought there were some secret deals going on. Nope, it was all perfectly transparent. You just had to know where to look, I guess.