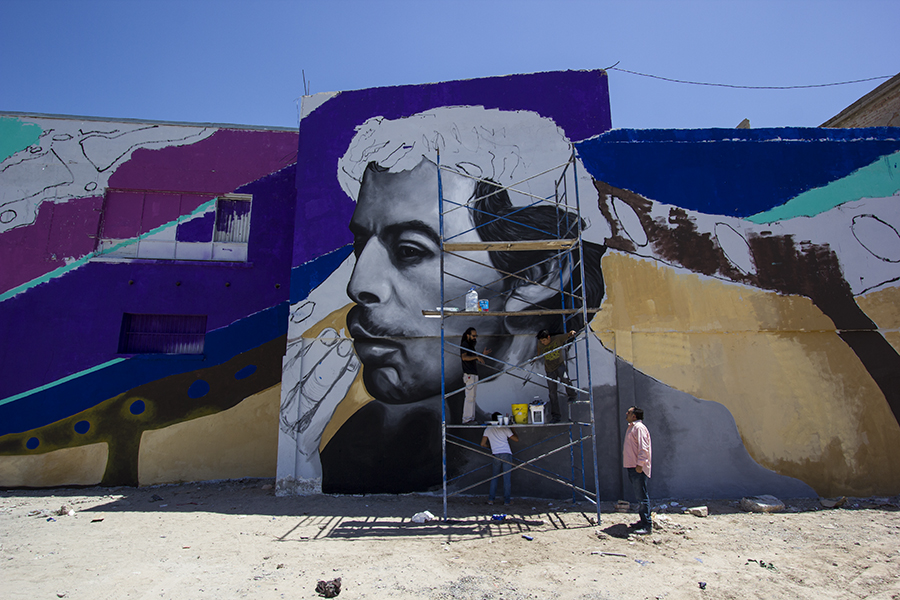 There used to be the nicest neighborhood over there in Juarez. It was called the Mariscal for one of the principal streets through there. There were bars, dancing, and the nicest and prettiest women you could ever hope to meet, some of whom were actually born female, and some of whom tried their darnedest to get there once they figured things out.
Then, the Juarez city fathers decided that Juarez had a good shot at becoming Paris on the Rio Grande, just a few months before the collapse of the world financial markets and about a year before contract butchers decided to turn Juarez into an open-air meat market.
Well, those two related events put the kibosh on those best laid plans, so halfway through Juarez' comprehensive urban removal, the wheels came off. All those nice bars were turned into vacant lots. All those pretty girls left for greener pastures, or perhaps they were interred under them.
For years, not even weeds grew in that once thriving neighborhood.
That's changing now. Someone, (presumably the city) is building what is so far a roof. A museum is nearly complete where the venerable Hawaiano Bar used to serve clandestine drinks after hours. And on the outside, where amateur graffiti used to adorn the walls, a team of competent artists are painting murals.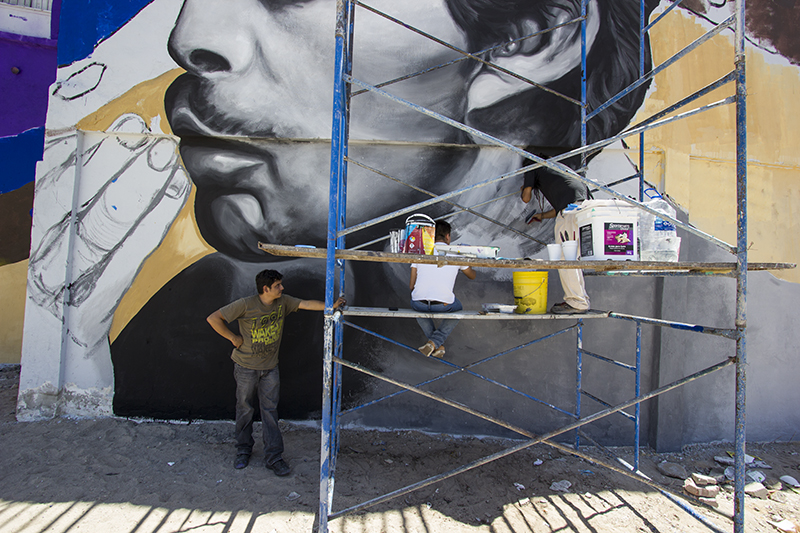 The murals are dedicated to what makes Juarez unique. One of the murals is devoted to the Mexican comic actor German Valdez, better know as Tin Tan, who was raised and began his career in Ciudad Juarez.
Juarez is called Juarez because the Mexican president Benito Juarez took refuge in the city when the French invaded Mexico in the 1860's. If the French had stayed home with their croissants and nouveau beaujolais, the city we know as Juarez might well be called Tin Tan now.
Teams of artists are working two shifts a day to complete the mural, which is expected to be finished in September.
Perhaps better things are coming to the Mariscal. But nonetheless, we'll always have Paris.