Last weekend we went to see some petroglyphs.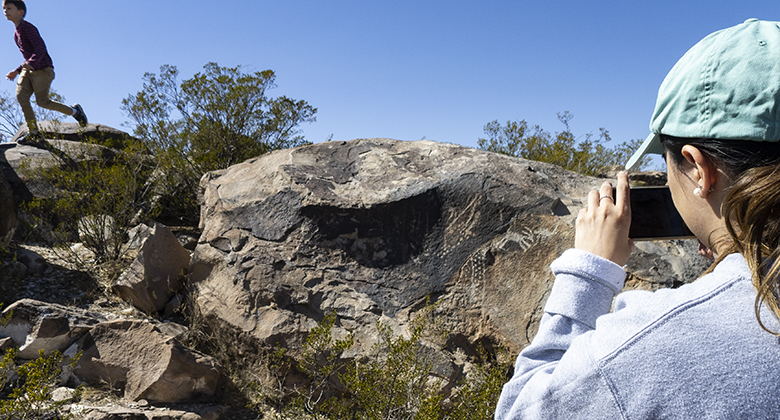 They were out there past the Border Patrol checkpoint on I-10. By Deming. North of the highway. On dirt roads on BLM land.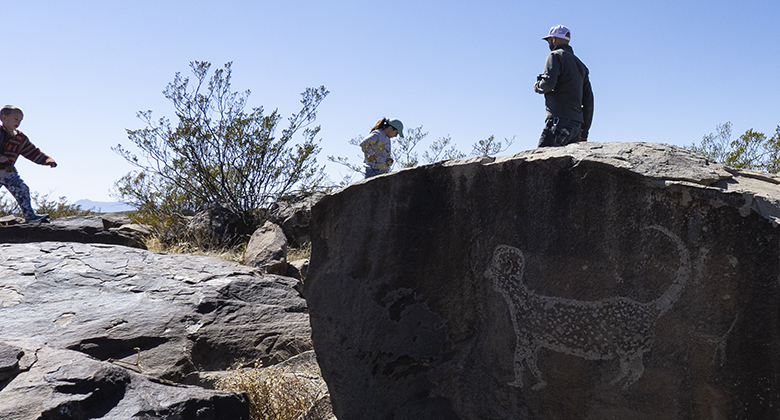 If you get to the second cattle guard, you've gone too far.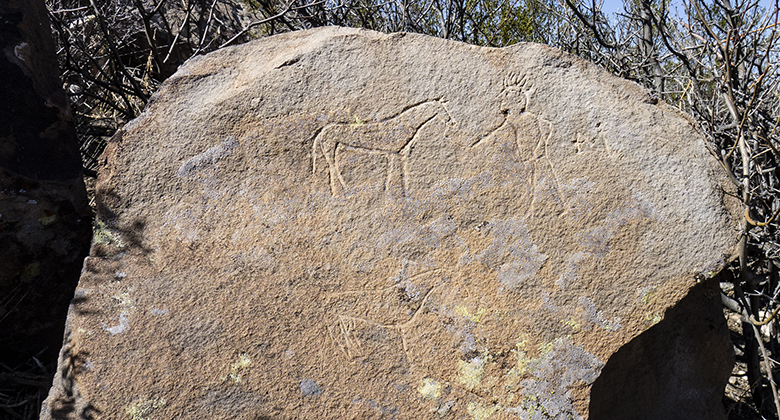 A rock outcropping sits on the edge of the low point of the basin. Back when it used to rain, all the water of the thousands of acres of basin would drain to this spot.