Update, 9:23, 23 Oct 2015: I went by the Franklin Apartments today and it looked like they've done some dirt work since I was there last. Apparently they'd dug a footing for the front wall. Still no silt fence. I'll keep you posted.
Remember this story in the El Paso Times from last month (19 September 2015)?
El Paso businessman Renard Johnson wants to do his part for Downtown redevelopment.

That's why Johnson said he's building a 14-unit, $1.2 million apartment complex at 617 W. Franklin Ave., just down the street from the 18-month-old Downtown baseball stadium.

"This (empty lot) got me excited because it's within yards of the baseball park. It has easy access to I-10," and is a good place for young professionals to live, Johnson said.

"I'm hoping other (new) apartments go up in the area."

The Franklin Avenue Apartments, which had a ground-breaking ceremony last week, helped persuade Johnny Escalante and his partner to go through with their idea to turn a house at 109 N. Coldwell, next to the apartment project, into a bar a la the Rainey Street bar district in Austin.
The difference between Mr. Escalante's bar project and Mr. Johnson's apartment project is that they're really working on the bar project.
Here's a photo I took last week of the Franklin Apartments.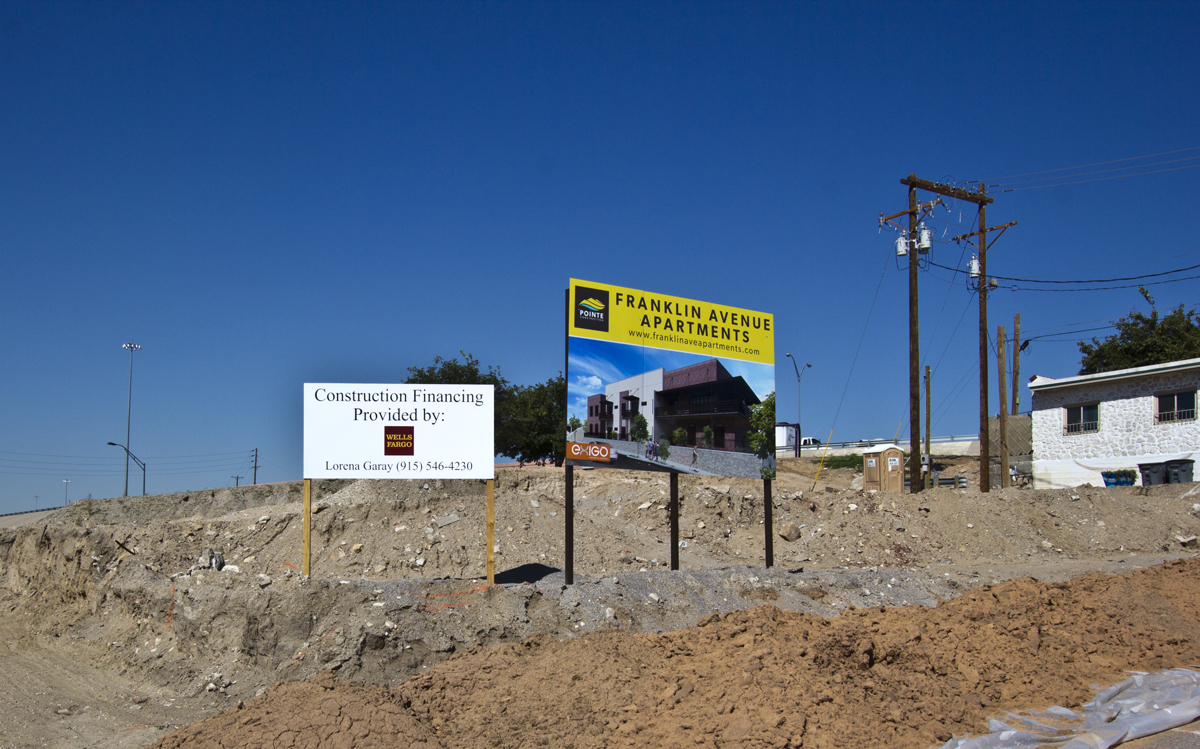 They don't even have a silt fence up yet. If you're going to pretend to build something, at least put up a silt fence.
Maybe they've got the crew from San Jacinto Plaza working on it. They'll probably start as soon as the plaza's done.