Protesters are calling for the dismissal of El Paso Police Chief Greg Allen.
[O]rganizers unveiled a petition demanding Allen's firing, alleging a pattern of police brutality, excessive force practices and no disciplinary actions taken against abusive officers.

"This petition is aiming to profoundly restructure the police department in El Paso," [Border Network of Human Rights Executive Director Fernando] García said. "For too long, so many years, we have seen the decomposition of the police department and local law enforcement practices and policies. It has been very troubling for us that in the last 10 years El Pasoans have been subjected to shootings and killings committed by El Paso police officers with no consequences at all."
I reckon Chief Allen isn't leaving till he's ready.
City Council won't fire him. The City Manager won't let them. I reckon Chief Allen knows too much. He's probably got dirt on enough of the key players, in and out of government, to leverage a little job security into his position.
And he's chief. It's good to be the king.
Do you think Chief Allen cares what the protesters think about his job performance? He'd probably like to go down there and bust some heads.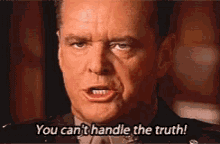 Of course, I'm just speculating. All of my opinions are based on a lifetime of personal observations that have produced a profound cynicism of the machinations of local government.
So far, I've mostly been right.