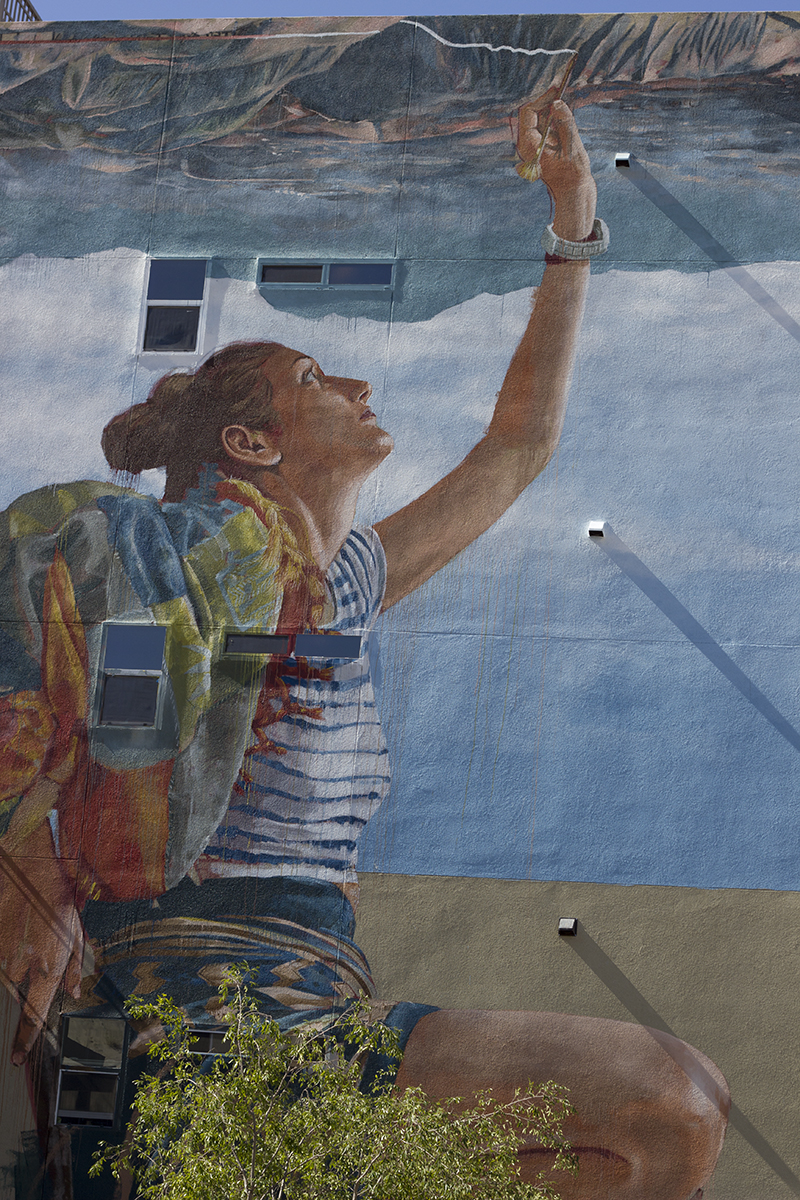 El Paso is beautiful. The mountains. The sky. My wife.
(That's not her in the mural.)
And the art. Especially the murals. El Paso is blessed with lots of murals all over town. It's hard to keep up.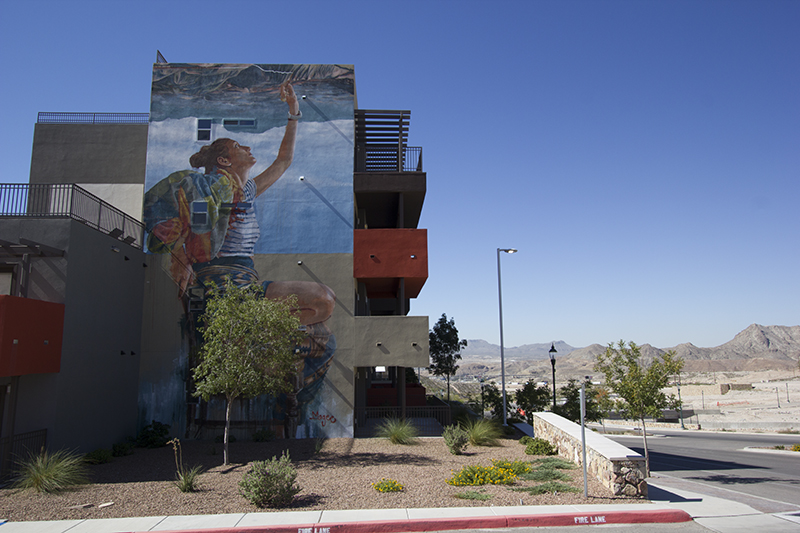 This particular mural is on the side of one of the buildings that make up the Montecillo Apartment complex. You probably haven't seen it unless you've gotten lost on your way to the Alamo Drafthouse or you're one of the dirt guys plowing roads out there in the west side wilderness.
El Paso's not all tax hikes and class warfare.