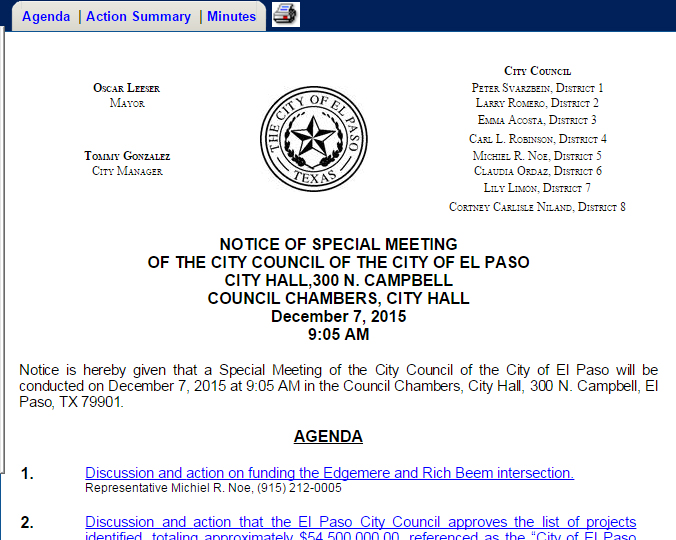 Here's a screen shot of the notice of the special City Council meeting yesterday. See where the meeting time is 9:05 AM? Really the meeting didn't start till the afternoon.
Does that mean that the meeting took place without the required public notice, and was therefore illegal and any actions taken are voidable? That sounds like fun.
I'm sure that City Attorney Sylvia "Loophole" Borunda Firth could enlighten us.