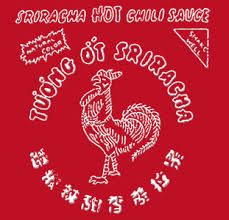 All you chile-heads have probably been following this story about Sriracha's fight with the city of Irwindale, California. For those of you whose diets are limited to double orders of Chicos (and fries), or double doubles from Whataburger, Sriracha is to the rest of the U.S. like Valentina hot sauce is to El Paso: every self-respecting gourmand has a bottle in his refrigerator. But now they've gotten into trouble in Irwindale, because the locals there are offended by the factory's effluence.
Has the Borderplex Alliance, or the City's Economic Development Director, pitched El Paso to the beleagured company? Seems like a natural fit. We're close to New Mexico's chile fields, and we have a large Asian community, and if we put the Sriracha factory over next to the refinery, no one would even notice another offending odor.
Plus, El Paso could get some business friendly press out of the offer.
Just an idea.