by Rich Wright
HOME (the Housing Opportunity Management Enterprises, nee the Housing Authority of the City of El Paso) is building some new affordable apartments at the intersection of N Campbell and Montana.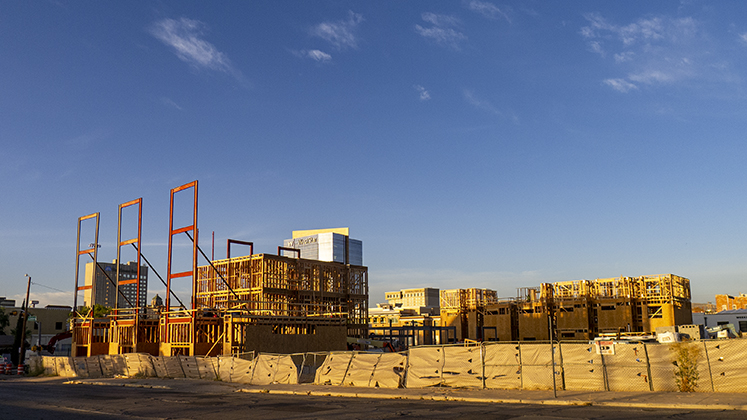 The development will apparently be called the Nuestra Señora Apartments. So far there's no word on whether non-Catholics will be housed in the project, across the street from St. Clements (formerly Episcopal) Church, and about a nine iron from St. Patrick's Cathedral.
Something, something, separation of church and state.
Personally, I don't have a problem with it.