Believe it or not, election season is right around the corner. Lots of local offices are up for grabs in November, 2022. Lots of City Representatives have termed out, and some will look to future office to stave off poverty.
As a consolation, CVS is reportedly paying a starting wage of $15 an hour.
The word on the street is that El Paso City Representative for District 1 Peter Svarzbein will run for El Paso County Precinct 4 Commissioner Carl Robinson's seat after Mr. Svarzbein terms out. Mr. Svarzbein's current term ends on January 3, 2023, and he is ineligible for re-election. Mr. Robinson has already started fund-raising for the upcoming election, and Mr. Svarzbein is thinking he can parlay his political experience into the County gig.
District 4 straddles the mountain, and much of it overlaps Mr. Svarzbein's current domain.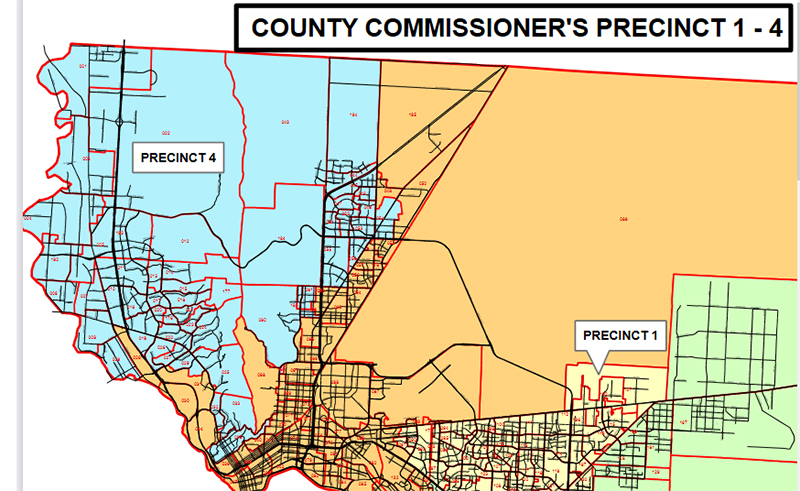 Mr. Svarzbein is a profligate spender. Let's see if the taxpaying voters are willing to extend his fiscal behavior to the County's treasury.
Former Texas Representative Joe Pickett is considering a run for the City of El Paso's District 5. The seat is currently held by Representative Isabel Salcido, another member of City Council's spend and tax majority. In this El Paso Inc. article by David Crowder, Mr. Pickett explains what motivated him to run.
So, what might lure a guy like Pickett back to the hassles and demands of political life?

Was it outrage over the El Paso state delegation joining other Democrats in the Texas House in a walkout earlier this month, fleeing to Washington, D.C., to deny the Republican majority a quorum?

No, he agrees with them.

Unhappiness about city taxes and spending?

Close, but no.

How about the unexpected and, he believes, outrageously unwarranted $132,919 increase in his home's property appraisal, which pushes it to more than $256,564 – a 93% increase?

Or the fact that the Central Appraisal District increased the valuation of his commercial property from $334,766 to $920,020 even though he hadn't improved it?

Yes, that would be it. But it took a dissatisfying experience before one of the appraisal district's appraisal review boards to really make him mad.

Because of the 10% annual cap on increases in homestead valuations, the taxable value of his house will only go up $136,010 this year, but it will go up 10% every year going forward until the full assessed value – minus his exemptions – is on the tax rolls.

He also has a small commercial property that shot up 275% in this year's property revaluation.

Then there's also the matter of a rock wall that cost him $4,500 to build some years ago that the appraisal district valued at $52,000, he said.

"You look at it and wonder who in their right mind would value that wall at $52,000?" he said. "The whole point is the taxpayer isn't being treated fairly, and by the (Central Appraisal District)."
The week after the article appeared in the Inc., Representative Salcido reported a $1,000 campaign donation from the election campaign account of Texas Representative Joe Moody. Representative Moody moonlights as the Senior Counsel for WestStar bank, or maybe he moonlights as a Texas Representative.
I'm sure there will be more exciting elections news after the districts are redrawn. Stay tuned.