I reckon the local oligarchs really got their hooks into the El Paso Times.
Yesterday the El Paso Times had a front page report on the Mayor's race, and on the Editorial page, the Times endorsed Margo.
Much of the Times coverage conveyed pique at Oscar Leeser not returning a questionnaire to the Times.
"Don't you know who I am?"
All of the three editors who ran the Times since Mayor Margo was elected have been critical of the mayor. But still Margo got the Times' endorsement.
Remember?
Remember when Mayor Margo sent the riot cops down to arrest the protestors in Duranguito?
Remember when Mayor Margo used his private email to negotiate with J.P. Bryan about the lawsuit over Duranguito? Remember that Mayor Margo invited Woody Hunt to join the negotiations?
Remember when Mayor Margo advocated reimbursing City Manager Tommy Gonzalez's legal fees for an ethics violation hearing, even though Mr. Gonzalez was found to be at fault? Mr. Gonzalez got reimbursed for his legal fees.
Remember when Mayor Margo had Jud Burgess arrested at a City Council meeting?
Remember when Mayor Margo and City Council blessed City Attorney Sylvia Borunda Firth with a golden parachute after she got fired resigned retired got fired resigned retired?
Those are just some of the scandals that we know about for sure. No one knows what goes on behind closed doors, and City Council runs to Executive Session at the flimsiest excuse.
Remember this summer, El Paso Times Editor Tim Archuleta suggested that the El Paso Times might not offer candidate endorsements anymore?
It's hard to believe that Mr. Archuleta felt so strongly about Dee Margo continuing as mayor that he rushed into that burning house.
Now look at this: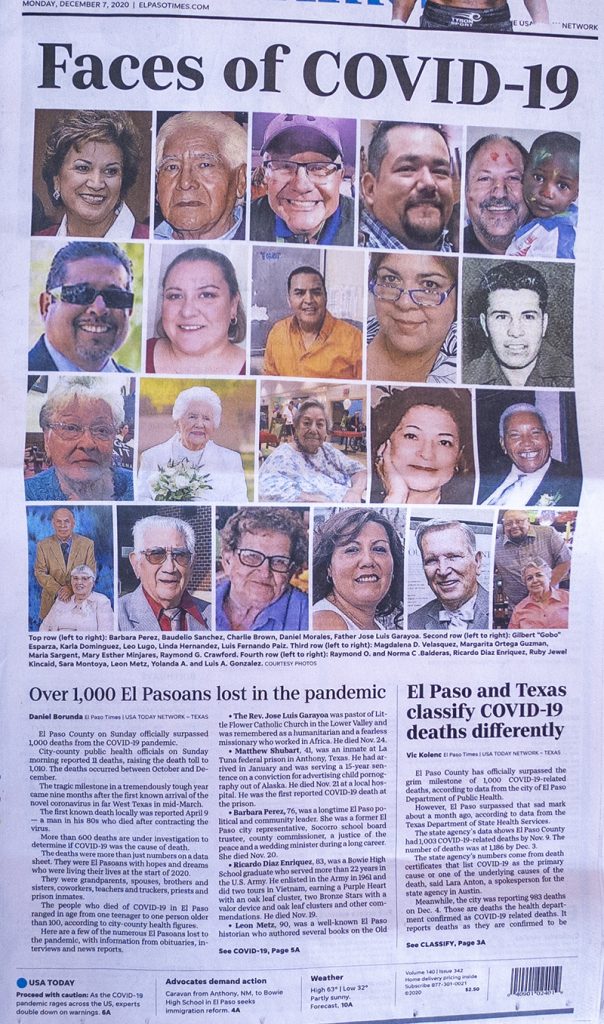 That is the front page of Monday's El Paso Times.
Except it's not like any other Monday front page of the El Paso Times for the last six months, maybe a year. Maybe ever. That's a Sunday front page. That's a Sunday feature.
What it looks like, to me and Dr. Watson, is that the Times pulled that Sunday feature to run that tepid story on the mayoral election and that weak endorsement of Mayor Margo. And they bumped the Sunday feature story to Monday.
Do you suppose they did that at Mr. Archuleta's initiative?
Me neither.
I don't blame Mr. Archuleta. Not everyone can afford principles. Life can be expensive. If you want to play in the oligarch's sand box, you have to play by the oligarch's rules.
I bet Mr. Archuleta has already sent out his resume.
I know I promised to play nice with the El Paso Times, but I can only go so far.