Remember that 2012 Quality of Life bond election?
That Bond Proposal movement was a juggernaut. I think they had three special Specific Purpose Committees selling us the bond proposals. I tried to look up the 2012 election finance reports (here, under "Archived Campaign Finance Reports), but curiously, the crucial reports are missing from the City's website.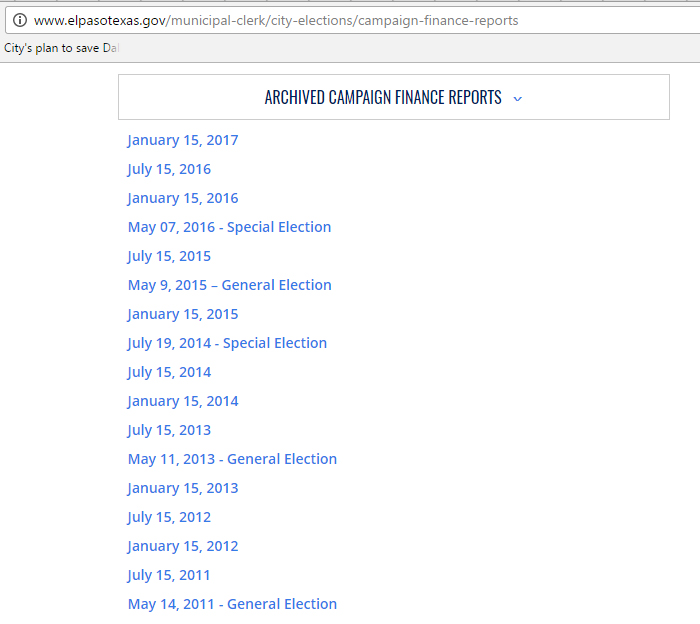 I think there should be a report for 30 days and 8 days before the November 6 election, but I don't see them.
The El Paso Tomorrow PAC's finance report for the period from June 1 to July 15, 2012 wasn't filed until October 8, so I guess they had to do some modifications to it.
Curious, isn't it?