In a report that will surprise no one, tripnet.org informs us that the roads in El Paso are some of the worst in the nation.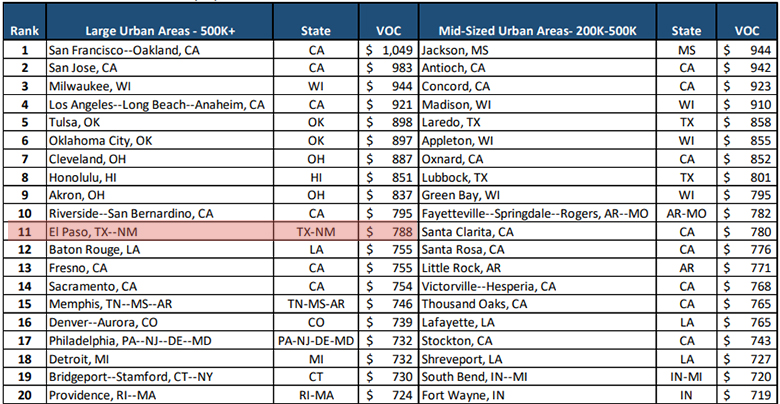 Maybe the surprise is that there are ten other cities in the U.S. with roads worse than ours.
A joke making the rounds is that the cops in El Paso can't tell if you're driving drunk or just dodging the potholes.
Tripnet.org reports that because of poor road conditions, a vehicle operator in El Paso can expect to pay an extra $788 a year in vehicle maintenance. That's like a tax that the City charges to benefit garages.