Pat Garret Really Should Have Stayed the Night
Organ, New Mexico isn't really a ghost town these days, but I'm gonna make it look like one. Sorry, good people of Organ. I'll explain in a minute.
Organ is named for the razor-spired Organ Mountains visible to the south, which were themselves named because they look like the pipes of…an organ. After being a mining encampment from the 1840's, the town was officially founded in 1883 as lead, copper, fluorite, zinc, gold, and silver mines were punched into the hill slopes to the northeast with ever-increasing frequency. By the turn of the century, Organ was peaking at about 1,800 residents, seven saloons, two smelters, two general stores, a two-teacher school, a Catholic church, a post office, a hotel, and a jail in a tunnel that had once been a powder magazine.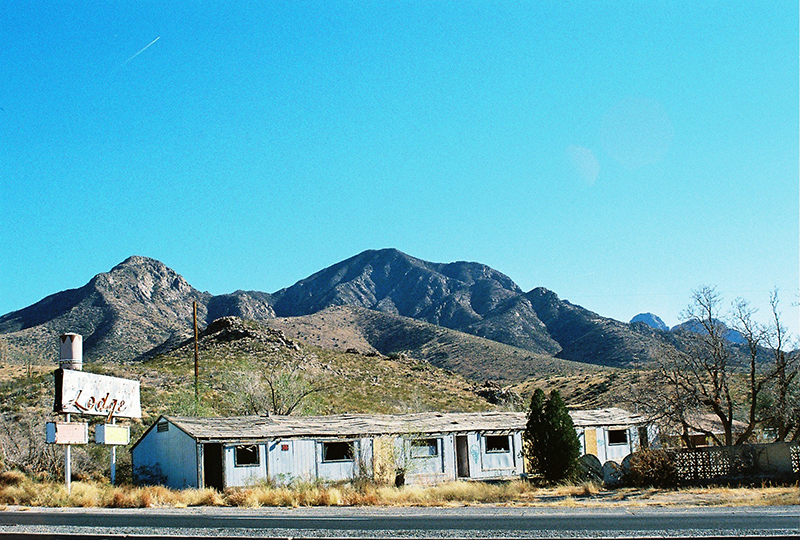 It seems strange that Organ was not called San Augustin, in honor of the San Augustin Mountains immediately to the northeast, or 7,030-foot San Augustin Peak, which literally towers over the town to the east, or even San Augustin Pass, now part of US Highway 70/82, which, if traveled eastward, will take you down onto a vast plain and the southern extent of the White Sands Missile Range. But, in 1908, long before US 70/82 was named, it was on this same stretch of road, traveling southwestward toward Las Cruces, that Pat Garrett was shot and killed some 28 years after he'd shot Billy the Kid in Fort Sumner, New Mexico. This bit of Organ's history has remained long after its mines, which filled with water in the 1930's, have mostly faded from memory.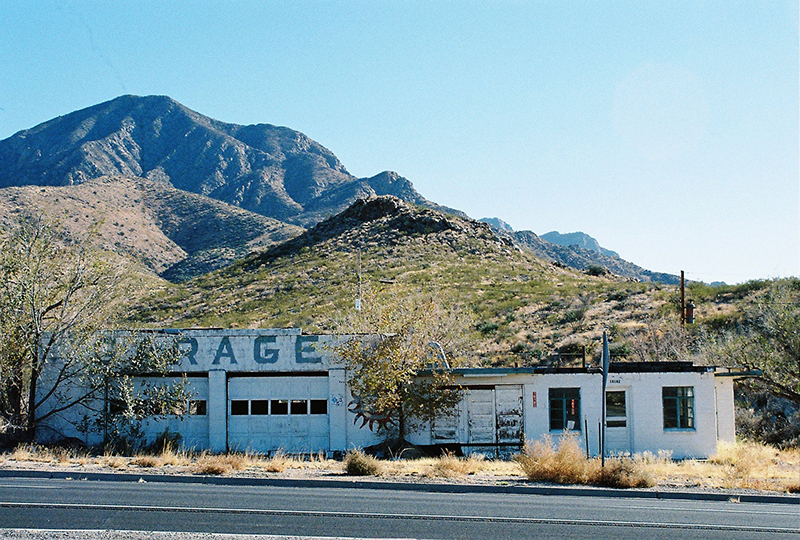 Because Organ is the closest inhabited place to White Sands Missile Range, it was revived somewhat in the mid-1940's when work began on the atomic bomb and missile range employees moved-in. Thus, while the population is still only just over 300, there are many well-kept homes and what looks like it would be a very quaint and tasty Thai restaurant. Too bad it was closed during our visit. Philip Varney mentions Bentley's Store and Assay Office in New Mexico's Best Ghost Towns and notes that it had become a private residence. This is still true and, in fact, the old building looks to be very well-maintained with lots of tended greenery out front. Varney also mentions the Organ School, notable for its corner bell tower, but I couldn't find it. I think the tower has been removed and the school probably now just blends in with its older neighbors.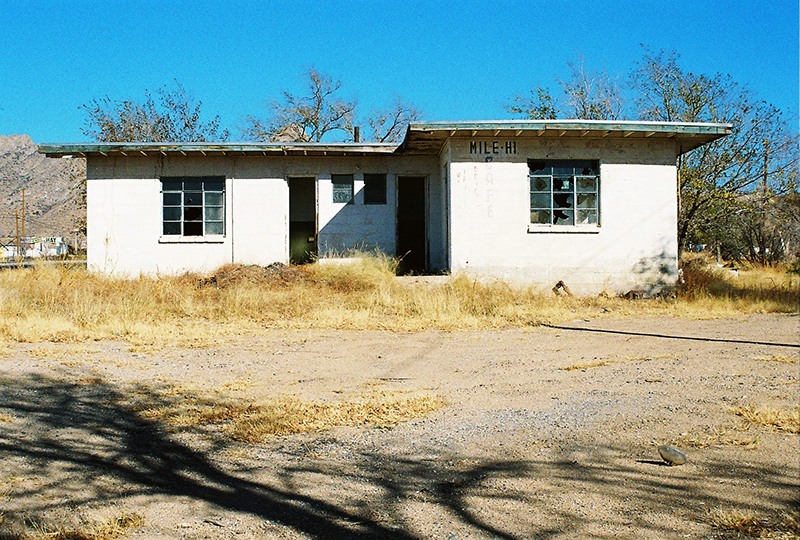 So, you may ask, if there are a few hundred people living in Organ, renovating their historic homes and eating Thai food, why all these photos of derelict buildings? Well, these pictures were taken on the south side of the highway. Those are the Organ Mountains in the background of a couple. As to WHY virtually every commercial enterprise on that side of the road has been abandoned—and apparently long-abandoned—I can't say. Perhaps people prefer to eat and shop in Las Cruces, 15 miles away. That's really the only other city in the area, but as New Mexico's second-largest it would offer some retail competition. Whatever the case, I find it surprising that the spectacular views of the Organ Mountains to the south, San Augustin Peak to the east and Las Cruces to the southwest haven't had more people stopping for sandwitches. I know I'd stop for a bite.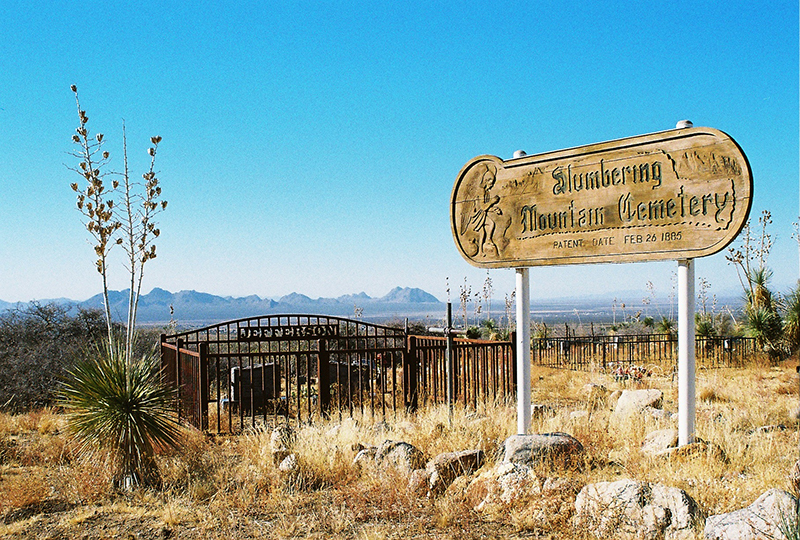 Next time we'll go deep into the Organ Mountains themselves and visit Dripping Springs. But first I need to figure out how to make my crummy photos more presentable. Oh, and the photo above is the only shot from the north side of the highway. In the distance are the Doña Ana Mountains and the northern edge of Las Cruces, beyond which lies the Jornada del Muerto ("Journey of Death"), a waterless, 90-mile stretch of El Camino Real. Sounds like fun, huh?
For more information on Organ, consult ghostowns.com, Wikipedia and, of course, New Mexico's Best Ghost Towns.