[El Chuqueño welcomes contributor John Mulhouse, who writes about ghost towns. This piece originally appeared in the City of Dust blog. I look forward to running more pieces from Mr. Mulhouse.]
This first installment for El Chuqueño features a place you can actually buy if you've got some money and a whole lot of gumption: Fort Bayard, New Mexico. Located ten miles east of Silver City, Fort Bayard was established in 1866 as a direct result of the discovery of gold in nearby Pinos Altos in 1859. As gold brought miners and prospectors to what's now the region of the Gila Wilderness, the Warm Springs Apache did the best they could to drive the new arrivals either back to where they came from or into their graves, whichever happened first. So a fort was built and named after Brigadier General George D. Bayard, a frontier fighter with the First Cavalry who died in the Civil War at Fredericksburg, VA.
Initially, Fort Bayard was comprised of some huts made out of logs and adobe. Not exactly a formidable defense. But by the time serious campaigns were launched against Mangas Coloradas, Victorio, and Geronimo, it had grown considerably. The Army often sent African-Americans, sometimes referred to as Buffalo Soldiers, to battle Native Americans in the West, and such was the case with Fort Bayard.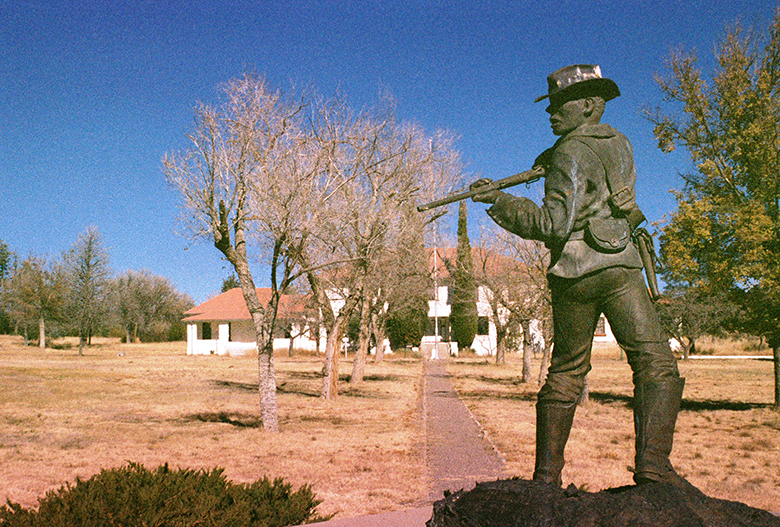 A monument to one Buffalo Soldier, Corporal Clinton Greaves, of Company C, 9th U.S. Cavalry, stands in the center of the fort. In addition to a statue of a rifleman in action, which may or may not be Corporal Greaves, there is a plaque which reads, "On June 27, 1877 while on patrol in the Florida Mountains near Deming, New Mexico Corporal Greaves performed an act of heroism saving six soldiers and three Navajo scouts from attack by forty to fifty Chiricahua Apache. Corporal Greaves was awarded the Congressional Medal of Honor on June 26, 1879."
However, in 1886, following the capture of Geronimo, the Apache threat subsided. The 400-acre post remained active until 1900, and then Fort Bayard became an Army sanatorium and research center for tuberculosis, the climate of the area being quite salutary for TB sufferers. The hospital was briefly transferred to civilian control before a new one, the first built under the auspices of the Veterans Bureau, was constructed in 1922. Here, in a modern facility with a 1,250-patient capacity, victims of mustard and chlorine gas attacks in WWI used mirrors to reflect the plentiful desert sunshine "into" their lungs in the hope it would heal them. During WWII the fort even housed German prisoners of war. The hospital closed in 2010 with completion of the nearby (but off-property) Fort Bayard Medical Center. And then there were none.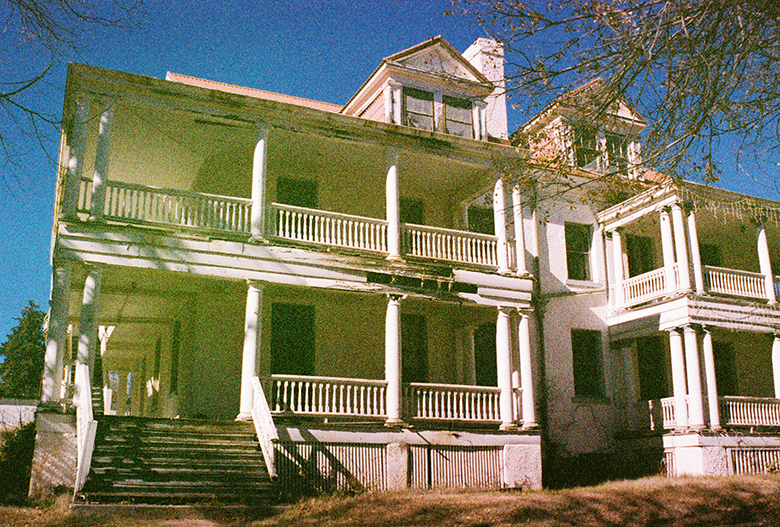 To me, the most striking part of Fort Bayard, which is both a National Historic Landmark and National Historic District, is Officers' Row, a shady avenue comprised of several derelict officers' residences which, aside from one that's a museum, resemble abandoned mansions. They were built in the 1920's to replace the shoddy original officers' quarters. Numerous smaller homes for enlisted men can also be seen, as well as a historic theater and various intriguing outbuildings. The 145,000-square-foot hospital, which reportedly cost about $100,000 annually to maintain, came down in summer 2016. Demolition had been estimated at $4.3 million.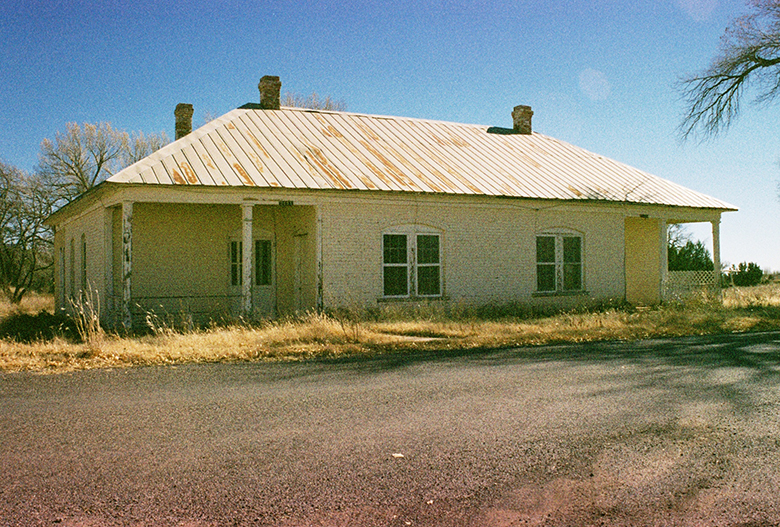 Essentially, the state of New Mexico, which has owned the property since 1965, can hardly afford to tear anything down, let alone fix it up. Even the trees are dying from lack of caretaking. So Fort Bayard is on the market. Solicitations for expressions of interest from potential buyers, sort of fancy "For Sale" ads, have appeared in the Wall Street Journal and Albuquerque Journal. How much might a nearly abandoned 19th century fort cost, you ask? Well, don't reach for your checkbook just yet; there is no asking price, but NM General Services Secretary Ed Burckle is considering all serious proposals, of which there have been so few to date that you could count them on one hand. In fact, part of the reason the hospital was first in line for demolition was because it has been thought the removal of the asbestos-filled building would make the fort more attractive to a future buyer who would then (hopefully) preserve the other structures. So far no dice on that though.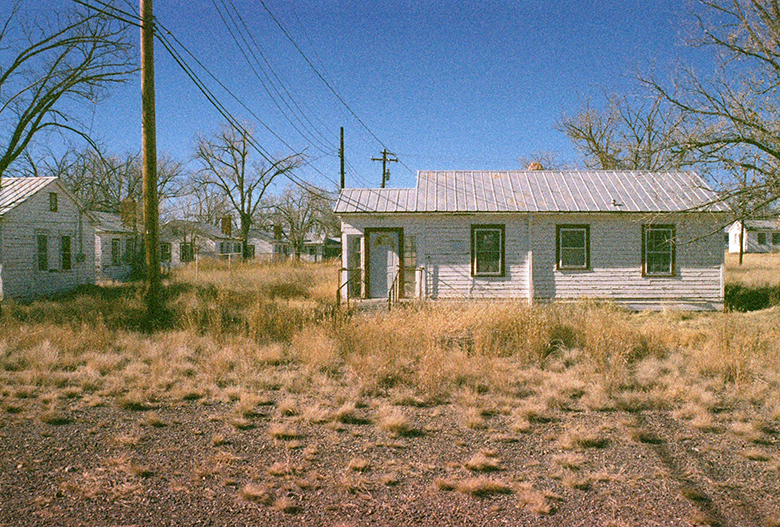 There have been many worthy ideas for re-purposing Fort Bayard, with its lovely old buildings and beautiful, open grounds. These include a treatment center for veterans with post-traumatic stress disorder, a workforce development center, a business and industrial park, and a mixed housing development. Others have suggested that the fort be turned into a shelter for homeless vets, a private military academy, or a ghost-hunting destination. The latter might be one way to meet Corporal Greaves and his companions.
Currently, believe it or not, the Fort Bayard Historic Preservation Society offers guided tours of the old fort every Saturday throughout summer and twice monthly in winter, providing a bit of access and plenty of history. Unfortunately, despite the many people that love the place, not least among them the aforementioned preservation society, Fort Bayard proves that the Beatles were incorrect in at least this instance. It's not just love the old fort needs, but money, and lots of it.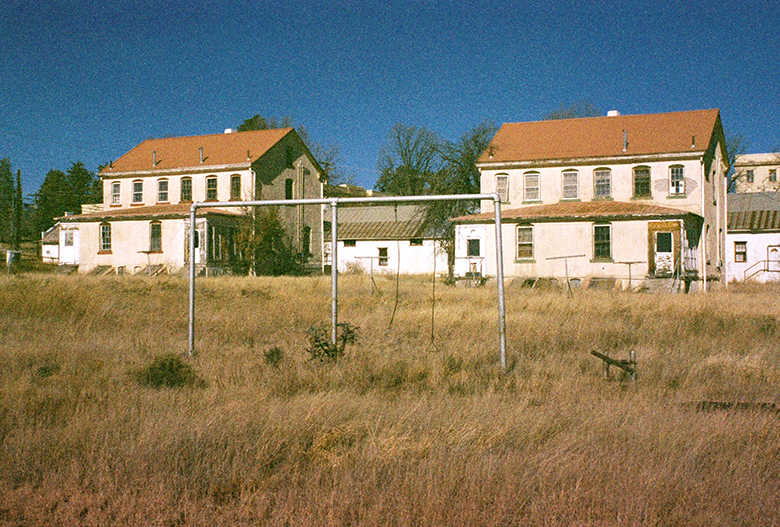 Information for this post came from The Place Names of New Mexico, as well as very informative articles from the Albuquerque Journal ("NM's historic Fort Bayard up for sale") and Silver City Sun-News ("A new day dawns for Fort Bayard"). I'd also recommend paying a visit to the Fort Bayard Historic Preservation Society Facebook page. If you want to know (a lot) more of the fort's history, newmexicohistory.org will keep you busy for a couple hours.