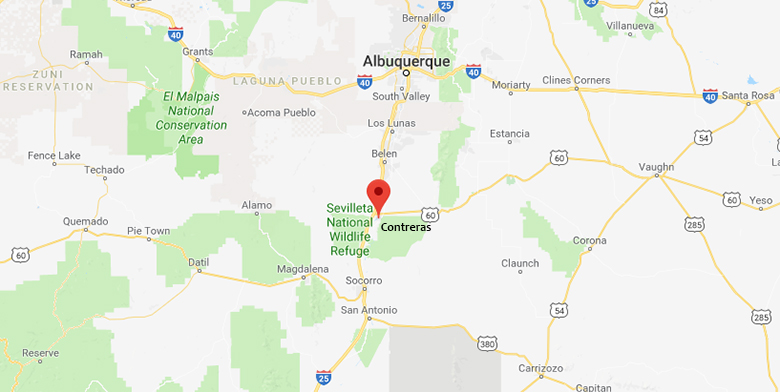 Empty Desks
In Socorro County, New Mexico, tucked off a side road that parallels I-25, not far from a muddy stretch of the Rio Grande, is the little village of Contreras. This was where a man named Matías Contreras once raised cattle and sheep and gave his name to a small community. A post office opened in 1919 but closed in 1935.
Not far south of Contreras is La Joya, the literal end of the road, and, in fact, a map from 1918 has Contreras as Los Ranchos de la Joya. La Joya's recorded history post-European contact goes back much farther, to 1598, when Juan de Oñate's expedition found a Piro Indian pueblo there and called it Nueva Sevilleta because the setting reminded the Spanish explorers of Seville, Spain.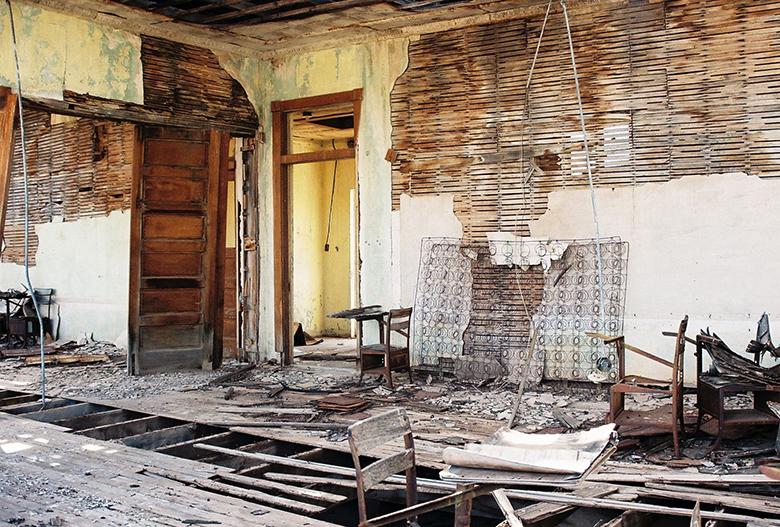 To me, the most striking building in Contreras is the old, long-empty school, naturally. I don't know much about it, but I do know that students were attending classes there in the 1930's. So perhaps it's one of the many Works Progress Administration (WPA) structures built in the area around the time of the Great Depression. Nearby Alamillo has a WPA school that became (and might still be) a residence, although it looks quite different.
There used to be a plaque to the right of the front doors (see top photo), which I somehow managed to miss. Later I was told it commemorated some local folks involved with the school, but before I could get back to look more closely it had been removed. I don't think it was stolen though; probably it was taken off because the building is in such poor condition. Maybe whoever has it will read this and tell us what it says! I should mention that I photographed the school a few years ago and not only is it in worse shape now, it's also been fenced-off.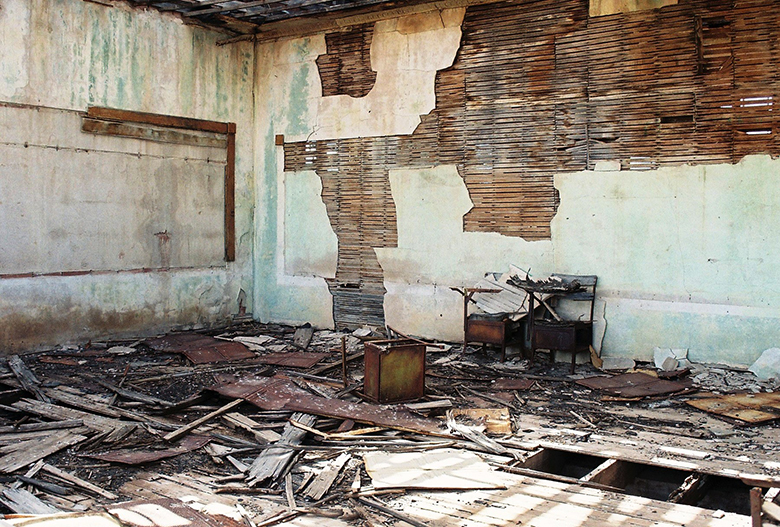 Otherwise, the San Jose Catholic Church, part of Our Lady of Sorrows Parish, is well-maintained and hosts a fiesta in March. There are no going commercial or civic concerns, but there are some well-kept homes and, if you visit whilst under the vengeful eye of the relentless afternoon sun on a parched, triple-digit day, plenty of dust. Of course, as this is the blog for connoisseurs of dust, everything is as it should be with this trip to Contreras, New Mexico.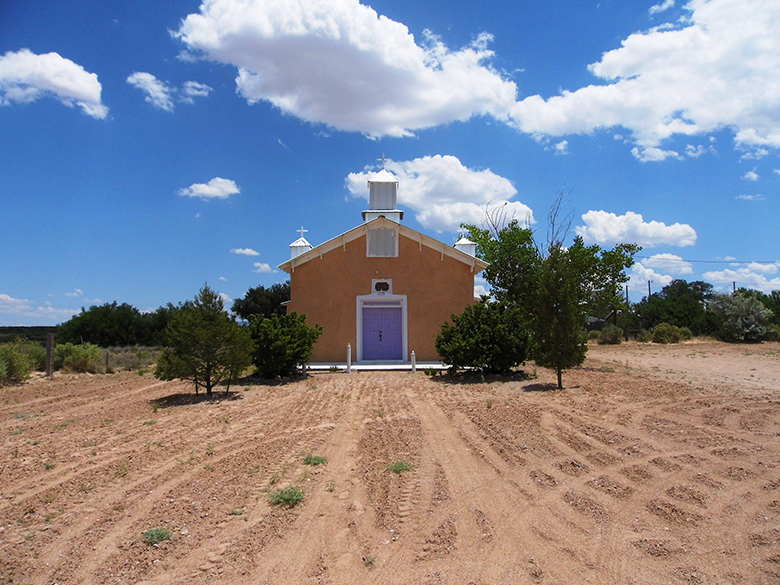 There's not a lot out there on Contreras, so pretty much all the historical information for this post came from Robert Julyan's trusty "The Place Names of New Mexico."
I have a backlog of so many small towns and villages in New Mexico that I may well never get to them all at this rate. But I can keep trying! Next time I'll just reach my hand into the hat and see what I pull out.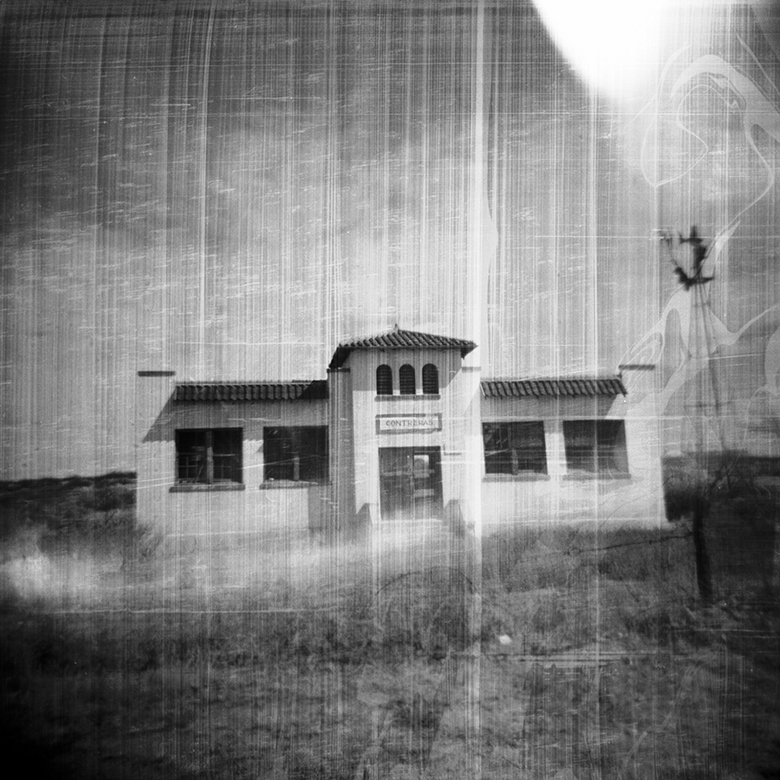 John Mulhouse moved to Albuquerque in 2009 after spending the previous decade in Minnesota, Georgia, Tennessee, and California. He loves the desert, realizes it doesn't care too much about him, and thinks that's all as it should be. More of his documentation of the lost, abandoned, beaten, and beautiful can be found at the City of Dust blog and the City of Dust Facebook page.