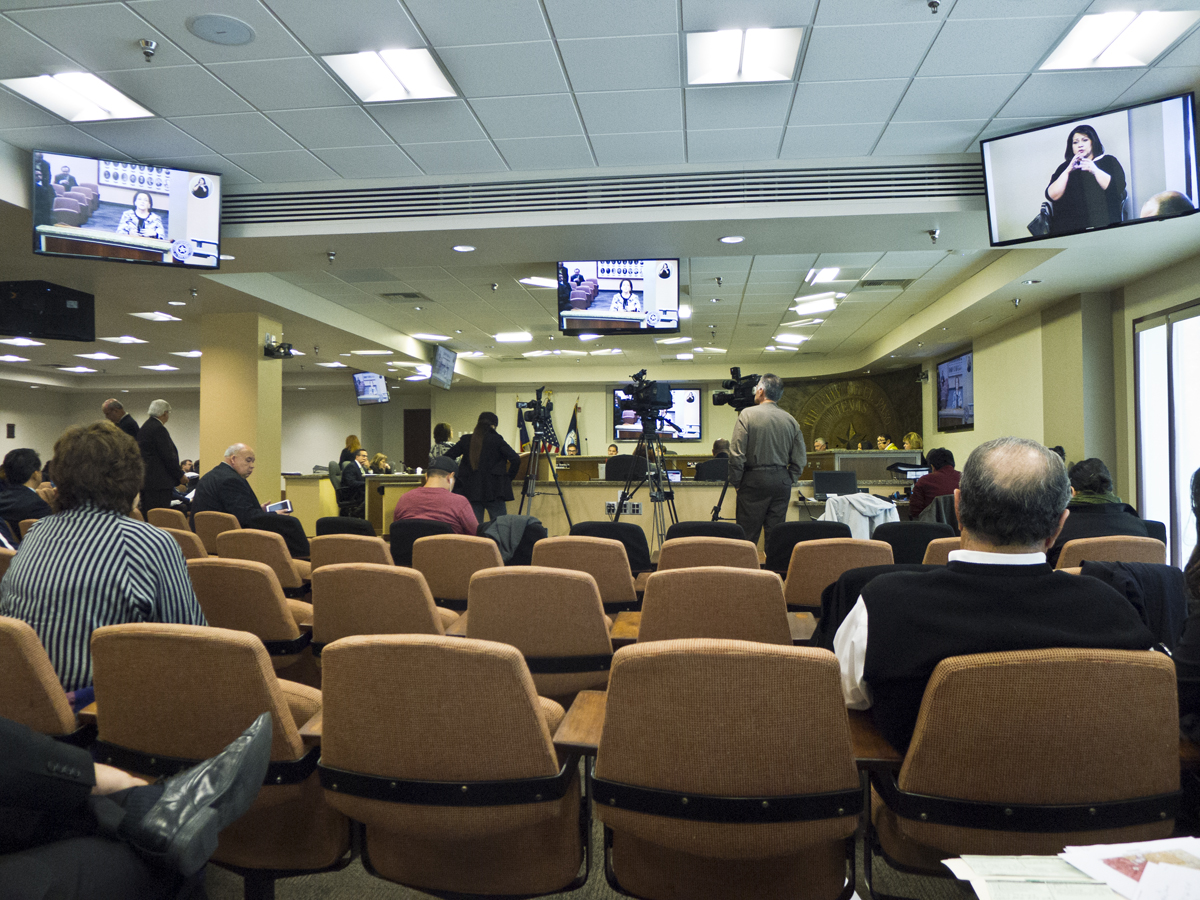 By local standards, Tuesday morning was cold. The overnight wind had scattered asphalt shingles across the sidewalk. A tree branch was down in an alley. My watch cap was over my ears. I didn't wear my felt cowboy hat because I didn't want a sudden gust to snatch it.
Despite the wind, a light haze made the morning shadows look like smudged charcoal.
I crossed with the lights. I know I can beat them if there's still six seconds on the timer.
Council had long started by the time I reached City 1. The uniformed guard was up behind the receptionist's desk. I opened my bag for him, and he asked if I had anything metal in my pockets.
Just coins, I said.
Okay.
The metal detector beeped as I walked through.
They were talking about weeds as I took a seat. Weeds, and turf, and native flowers. Representative Acosta wanted to know why some park didn't have a playground and handicapped access and street lights. There was some discussion about specs and scopes and broken promises, and liberal heapings of blame and scorn cascading from the Council's dais to the Staff at the podium.
Have you ever been in a room full of smart people? It wasn't like that.
The Financial Audit and Oversight Committee Report gave a report. No secrets were revealed.
There was a general consensus between the external auditors, council, and staff that everything is hunky dory.
Representative Niland expressed some concerns about grant management, the City's bond rating, and how that might affect the Quality of Life projects, but City Manager Tommy Gonzalez said, that as long as City Council maintained the political will to raise taxes, our bond ratings wouldn't be affected.
As long as City Council was willing to raise taxes.
That's good to know.
I left then, and walked home.